Associate Planet Limited/Absolute Solutions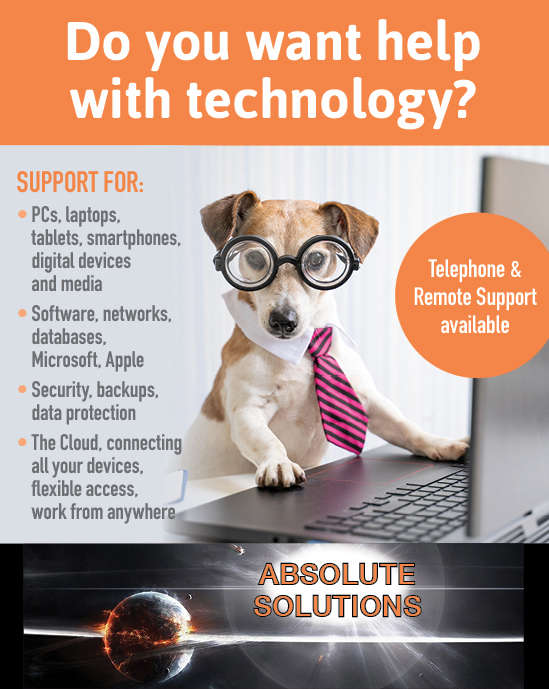 Phone Number: 01444 812603
Address: Greenbank Cottage, Black Hill, Lindfield, West Sussex , RH16 2BU
Website: https://www.absolute-solutions.company/our_work_technology_support.html
No problem or issue is too big or small; too simple; or complicated; or maybe you just need some training in order to make better use of your tech. We provide you with step by step help with no 'gobbledygook' and as much support as you need.
PCs, Laptops, Tablets, Smartphones
Software, Networks, Microsoft, Apple
Using the Cloud
Security, backups, Data Protection
Connecting all your devices and access from anywhere
We believe in making our IT work the way we want it to.
Your News
It's easy to get in touch with the More Radio News team.