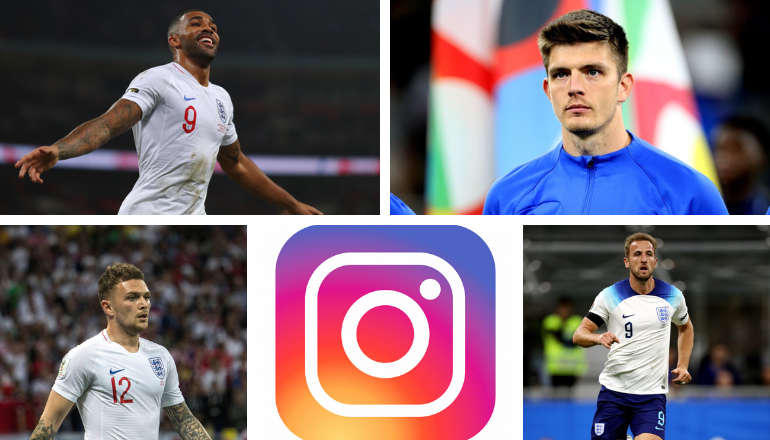 A new study has revealed the most influential members of the England squad for the Qatar World Cup, with Marcus Rashford taking the top spot.
The research, conducted by a team of online comparison experts, analysed marketing tools and the social media profiles of the England team to determine which England player is the most influential.
Marcus Rashford took first place, earning up to a whopping £37,950 per sponsored Instagram post.
This is thanks to his follower count of almost 13 million and an engagement rate of 3.28%.
The Manchester United forward has been praised on social media for his work around providing free school meals for children across the UK, creating a dedicated fanbase ahead of the World Cup.
The England captain, Harry Kane, is the second most influential member of the England team.
Kane, who boasts 13.3 million followers, can charge up to £36,997 per sponsored Instagram post. Interestingly, Kane has the lowest engagement rate of any member in the England squad at just 0.36%.
The third most influential member of the England team is Raheem Sterling.
The Chelsea forward can charge up to £27,661 for a single post on social media. Sterling has 10 million followers on Instagram and an engagement rate of 1.27%.
The full list is below: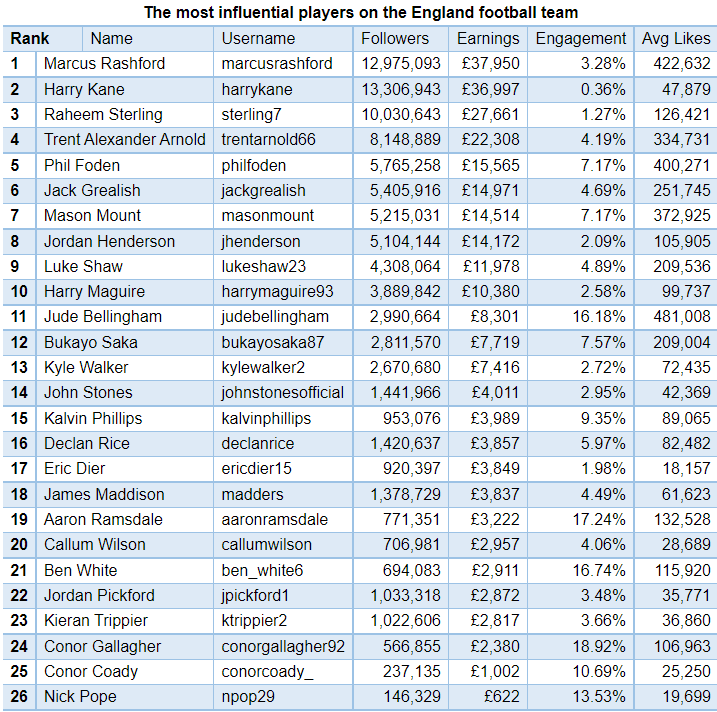 England football fan and social media guru, Tom Hilton, said:
"I'm not surprised to see Marcus Rashford at the top of the list as he's so active on social media and has been in the public eye for his off the field activities, whereas the likes of Nick Pope rarely dabble online.
"It's no surprise to see players from the 'big seven' feature heavily in the list, although with the World Cup in progress we may well see new heroes emerge and players like Jude Bellingham climb the list.
"It may seem like a substantial amount of money, and it is to the average person, but many of these players are earning upwards of £10m per year from salary alone."