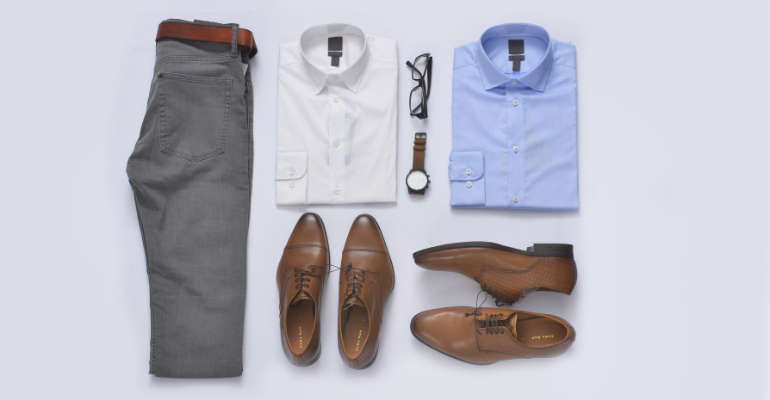 Heading into 2022, men's fashion promises to further obliterate erstwhile taboos into the ether, with rigid rules liberated within an increasingly androgynous sphere.
One of the emerging trends has been for elevator shoes — footwear with a thickened section of insole known as 'shoe lifts' — built into the heels to make the wearer appear taller or 'elevated.'
In an attempt to keep you abreast of a burgeoning market space, I've spent the past few months test running four pairs of shoes from various brands and price points to offer some insight into what's out there.
RARE 👍👎
Dr. Martens 1461 Black Ajax Neon Yellow Sole Shoes (£90)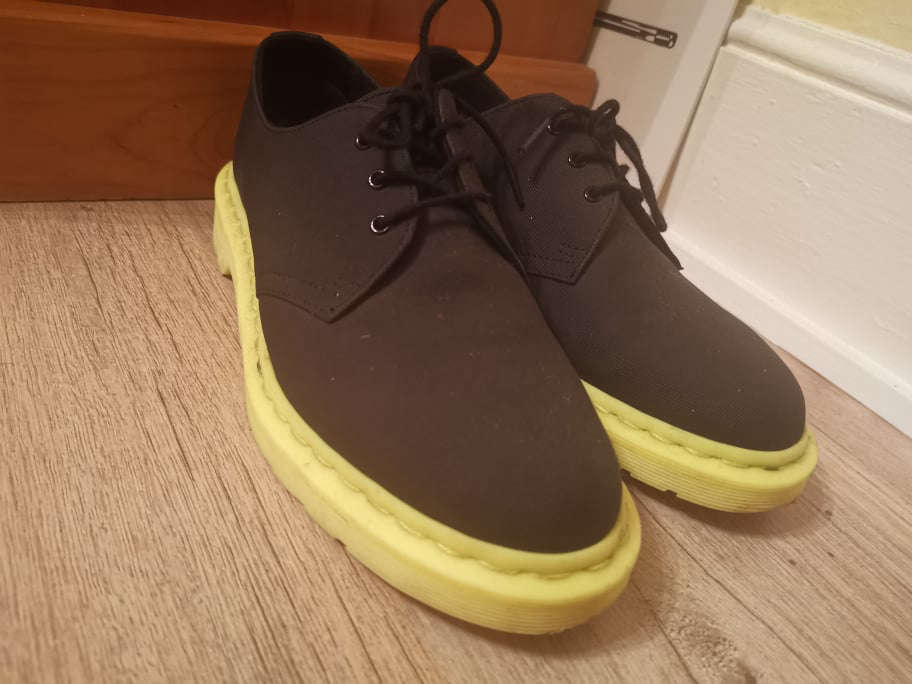 Elevation: Not officially marketed as an elevator shoe, the neon sole adds around an inch to the height of the wearer. Although not subtle, they have a pleasant neon colour which adds a touch of glitz.
⭐⭐
Comfort: A solid shoe which takes a while to wear in, not one for lengthy outings but ideal for an evening event.
⭐⭐⭐
Durability: The textured leather material is easy to clean, although the neon sole begins to flake after a few walks.
⭐⭐
Overall: Aesthetically appealing footwear, just don't expect much elevation or a long lifespan from these hard to find DMs.
⭐⭐⭐

BUDGET 👎
Generic factory pair (£32.88)
Elevation:
Advertised as a 2.36-inch elevation, built into a visibly built-up sole.
⭐⭐
Comfort:
Not made to be functional, you get what you pay for with these generic, low-cost hybrids. I encountered sore feet after half an hour of walking.
⭐
Durability:
The sole began to fall away by the fourth wear, with a total trek time of circa three hours. Sole appeared to be held in place by strong glue, which felt unstable by my final walk.
⭐
Overall:
Really poor. The money saved was offset by an unattractive, very poorly constructed pair of shoes.
⭐

LUXURY 👍
Guidomaggi Worth Avenue (£509)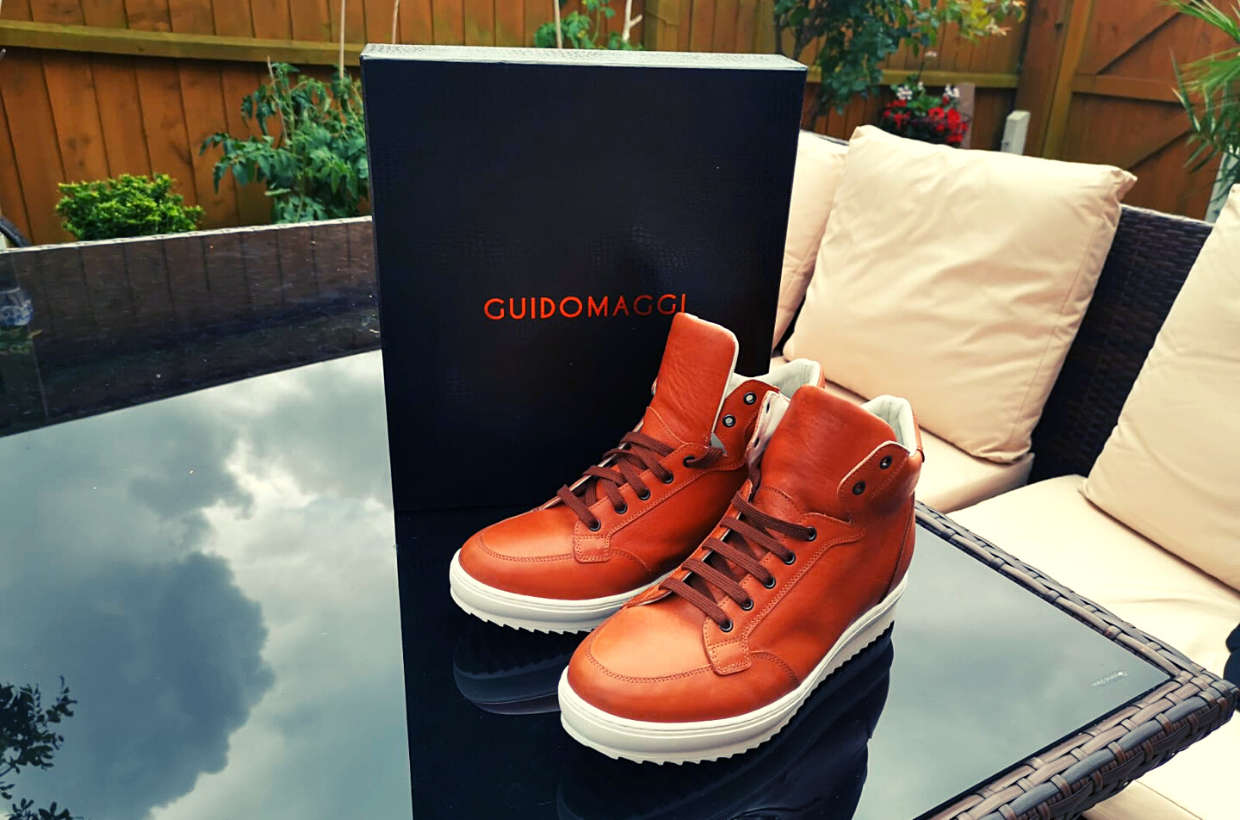 Elevation: These bespoke shoes offer various height increasing options from 2.4 inches up to 4 inches. The lift is built in to make it virtually undetectable to onlookers.
⭐⭐⭐⭐⭐
Comfort: Incredibly snug, these were make specifically to my specifications to ensure they fit perfectly. Feet felt painless after several long walks.
⭐⭐⭐⭐⭐
Durability: There appears to be no discernible decomposition of these beautiful shoes. Should survive several years of heavy wear based on my experience thus far.
⭐⭐⭐⭐⭐
Overall: These stunning and subtle shoes are a multi-year investment for those with room in their budget.
⭐⭐⭐⭐⭐

MID-RANGE 👍
Chamaripa leather elevator shoes (£109)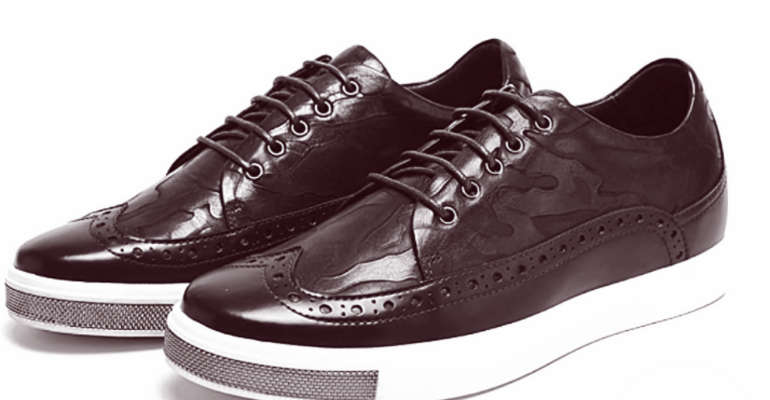 Elevation: These height increasing shoes are advertised as having a 2.36 inch raise and this proved about correct as I was elevated to around 5 ft 9.
⭐⭐⭐⭐
Comfort: These Chamaripa elevator/taller shoes improve over time, as fairly tight until worn in and the back of my soles rubbed. This was due to the shape of the shoe rather than the size, but with time they become a comfortable and light-fitting shoe.
⭐⭐⭐
Durability: Well made by factory standards, although you won't get the durability of the Guidomaggi shoes due to the lower price point.
⭐⭐⭐
Overall: An excellent mid-range product, the Chamaripa elevator dress shoe is compatible with a myriad of outfits.
⭐⭐⭐⭐
MEN'S FASHION LOCK-IN OF THE MONTH:
For anyone looking to acquire a fashionable pair of height increasing shoes, it is worth investing in the Guidomaggi brand if you can afford to.
If on a budget try to avoid the cheapest generic brands, and opt for inserts rather than any mass-produced factory products under £40 unless you spot a heavily reduced bargain you can physically try on — most of the budget range on eBay/Amazon etc is almost without merit.
The men's Chamaripa Elevator Shoes are the best value for money if you're on a budget, but Worth Avenue justify their price.
Here's a vid for a little more info on this month's men's fashion lock-in, the Guidomaggi Worth Avenue shoe, courtesy of Stuff and Things…