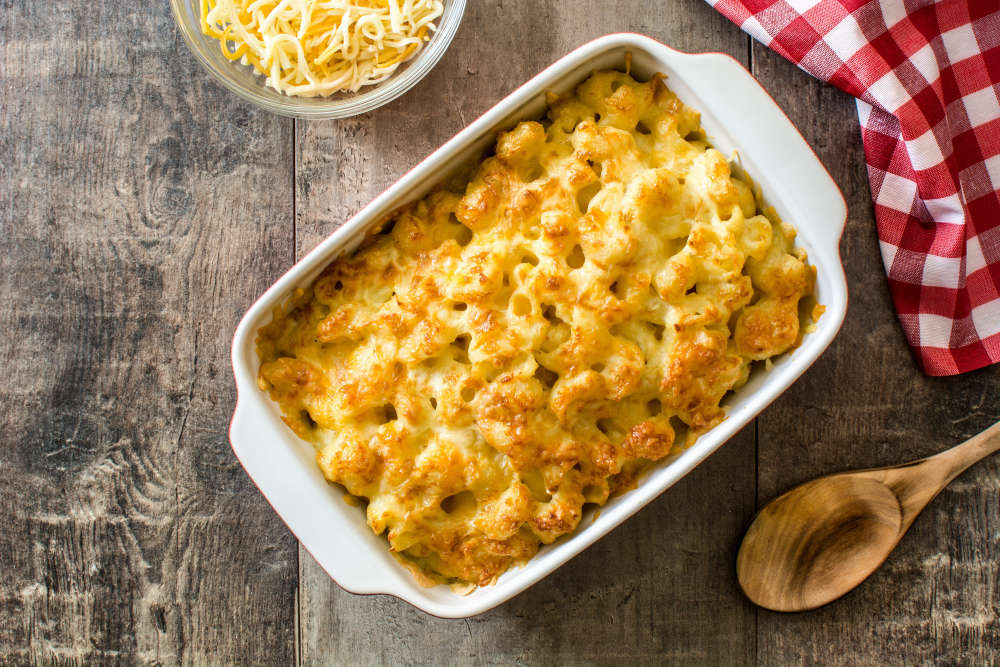 Still working your way through the Christmas cheeseboard? Use up ageing cheese by melting it all down and adding to pasta to create a tasty Cheeseboard Macaroni – packed with different flavours.
Serves four
INGREDIENTS
300g mixed leftover cheese, grated
350g pasta
3 tbsp plain flour
500ml milk
2 tbsp butter
1 clove of garlic
1 tsp mustard powder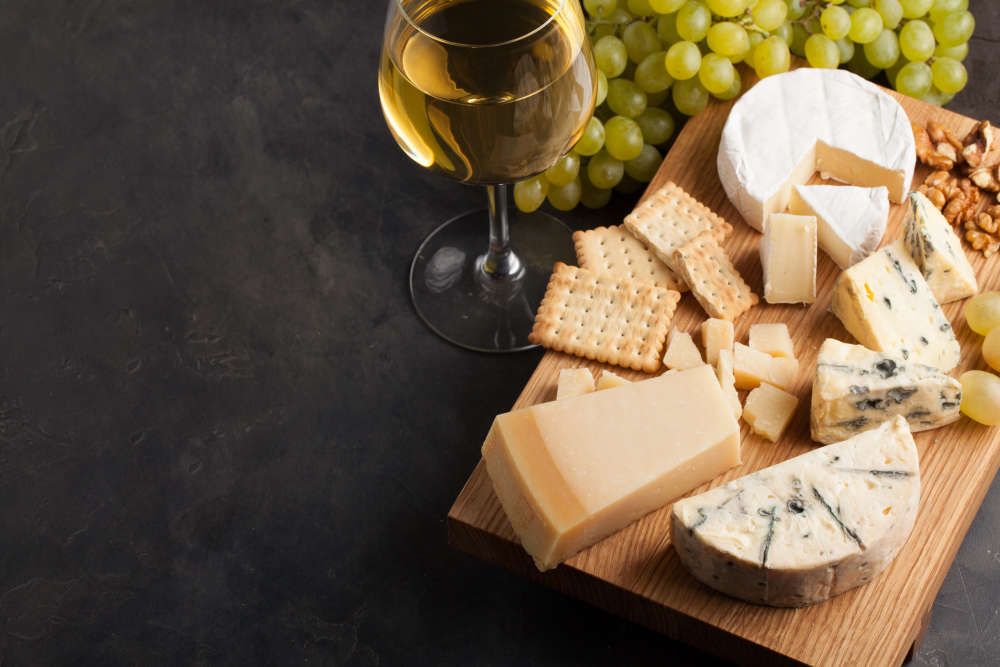 METHOD
1 Preheat the oven to Gas Mark 4/180c
2 Cook your pasta according to instructions. Drain the water.
3 Melt the butter in a small saucepan on a low heat.
4 Grate or crush the garlic and add to the butter until softened.
5 Now add the mustard powder and cook for a further minute.
6 Add the flour and combine into a paste.
7 When the mixture starts to bubble, take it off the heat and pour in the milk.
8 Whisk fast to get rid of the lumps.
9 Now return to the heat until thickened.
10 Fold in most of the cheese until completely melted.
11 Now add in the pasta and stir.
12 Pour into a deep baking dish
13 Sprinkle with the remaining cheese and bake for 30 minutes.