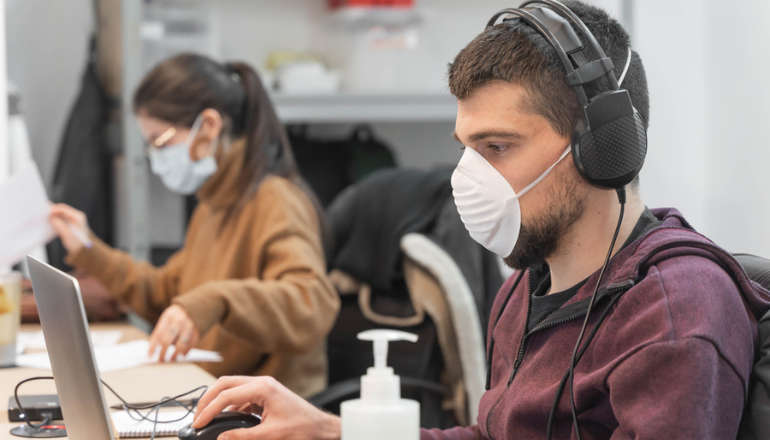 New research has revealed how much each industry has been affected since the start of the Covid-19 pandemic.  
A study by marketing training hub School of Marketing analysed the latest ONS and government data on the number of businesses that were born and died in the last eight business quarters after the pandemic.
It compared this with the eight quarters before the pandemic to see how each industry has been affected in the last two years.
The information and communication industry was the worst affected industry.
Pre-pandemic has seen slow growth, with every 100 businesses born in the industry offset by 91.51 dying.
Post-pandemic saw the industry take a major hit, with an astonishing 173.24 business deaths for 100 new ones.
A study by PricewaterhouseCoopers suggests struggles during and after the pandemic in the industry could be caused by decreased overseas consumption and reduced supply of outsourcing due to worldwide restrictions.
How business births and deaths were impacted by the pandemic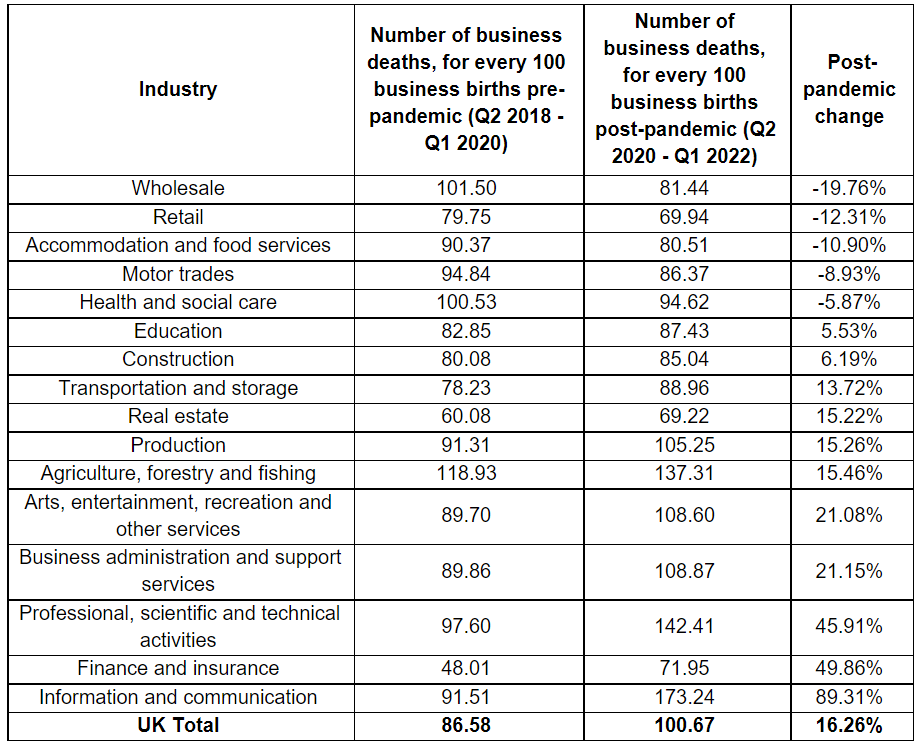 Businesses in wholesale and retail were found to be the most successful after the impact of the pandemic.
Commenting on the findings, Ritchie Mehta, CEO of School of Marketing said:
"This data shows how much more difficult it has become to survive as a business since the pandemic.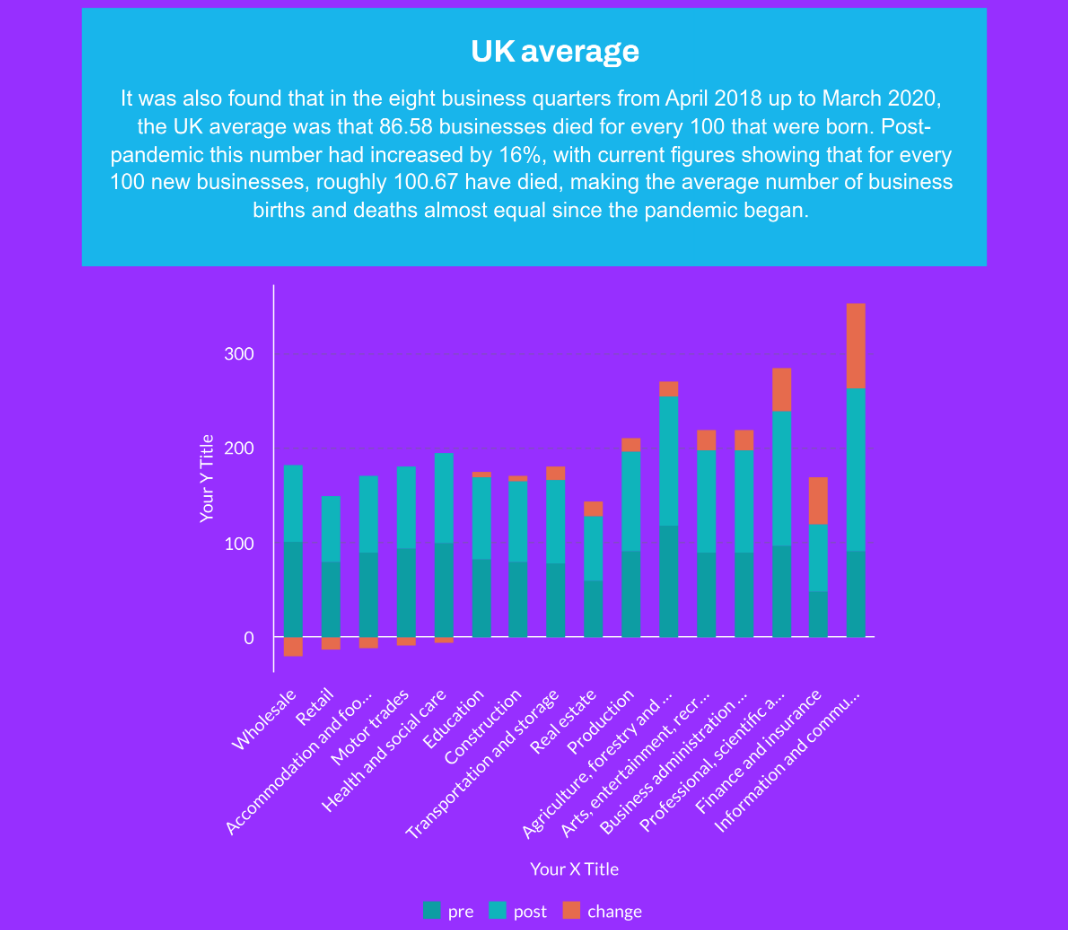 In the two years before the impact of covid-19 on average more businesses were created than closed each quarter, but now the numbers of company births and deaths are basically equal.
As entrepreneurs look to protect themselves against a harsher business environment, the value of skilled employees has never been higher."