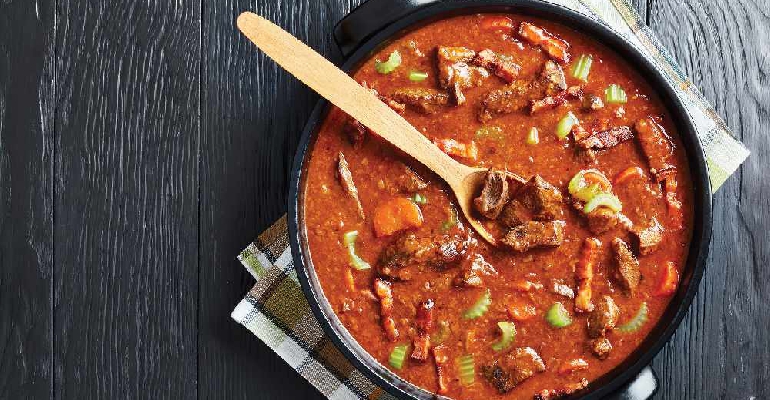 Treat the man of the house to a hearty Father's Day beef pie, made with his favourite stout or red wine. We recommend Guinness for a full-bodied flavour,
Ingredients:
1 tbsp olive oil
3 cloves garlic,sliced
1 onion,chopped finely
2 carrots,diced
4 stems celery
125g swede,diced
Method
Fry the garlic, onion, carrots, celery and swede for five minutes.
Fry the beef until brown and add it to the vegetables, along with the flour and tomato puree.
Stir well and gradually add the Guinness and stock. Simmer for two and a half hours until the beef is tender and the sauce has
thickened. Leave to cool before making the pie.
Heat the oven to 200c/gas 6. Line the rim of the dish with a thin strip of pastry, dampen and cover with a pastry lid.
Brush with milk. Bake in the oven for half an hour, until golden and risen.