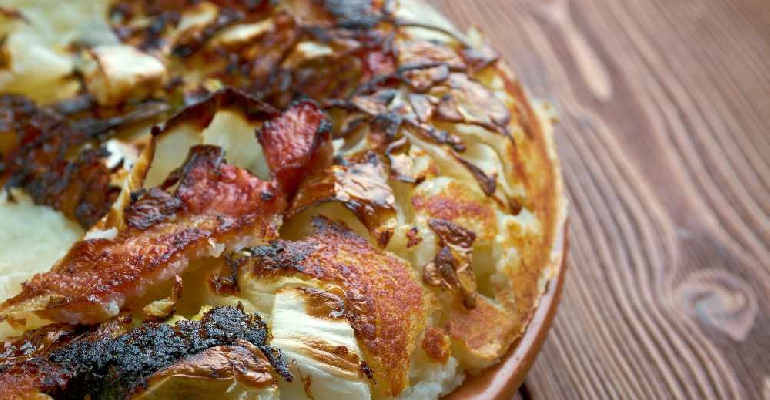 If, like us, you're trying to use up as many leftovers as possible, you'll love this recipe for Bubble and Squeak, using leftover veg from your Sunday roast. Serve it with eggs and bacon for breakfast the following morning, or freeze for use at a later date.
Ingredients
450g of mashed potato
300g chopped cooked vegetables, such as carrots, parsnips, cabbage, cauliflower, broccoli, green beans, Brussels Sprouts and peas.
One finely chopped red onion
25g grated cheese
25g butter, melted
Plain flour
Method
1. Heat some oil in a frying pan and cook the onion until soft. Transfer into a bowl.
2. Mix in the mashed potato, cooked vegetables and cheese and season with salt and pepper.
3. Divide into six portions and shape into round cakes.
4. Spread some flour on to a plate and coat each cake all around.
5. Brush with melted butter and lay on a greased tray.
6. Bake at 200°C/Gas Mark 6 for 25 minutes or fry on both sides in a frying pan until golden brown.