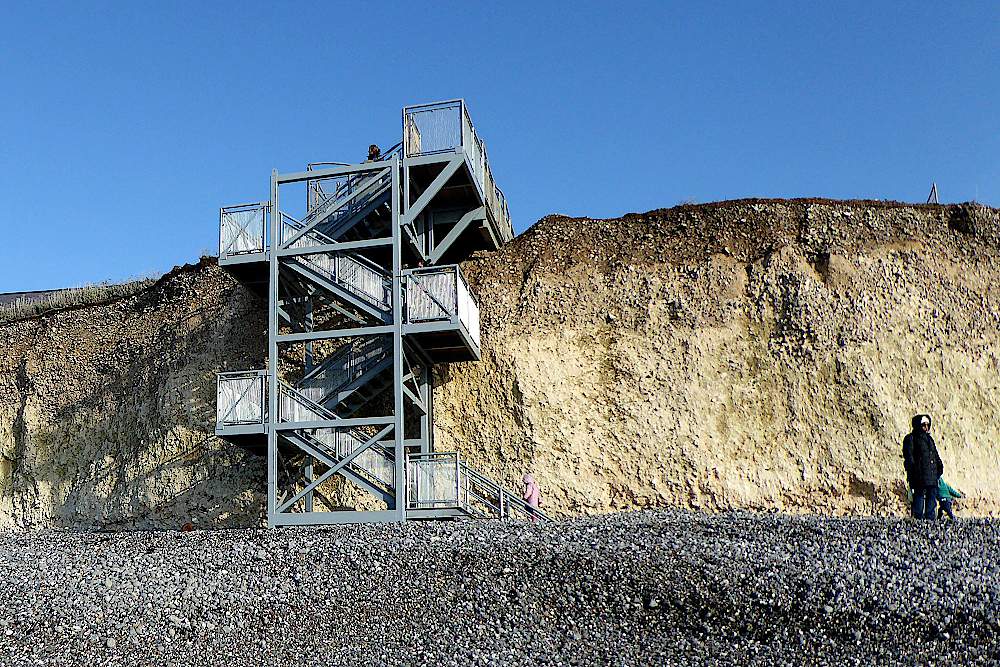 Steps to Birling Gap Beach (Photo: © Paul Farmer / Creative Commons)
The steps from the cliff tops to the beach at Birling Gap are set to be closed for at least ten days, starting Monday April 19.
According to Wealden District Council, it's to allow essential maintenance to take place.
It's intended that the top section of the staircase will be re-decked.
The council's hope is that the steps can re-open on Friday April 30, though there's a warning this is subject to change.
During the time of closure there will be no access down to the beach from the car park, or up to the car park from the beach.
Officials ask the public to bear this in mind if a walk has been planned from other sections of the coastline, such as Cow Gap, Holywell, Falling Sands and Cuckmere Haven.
The staircase's closure means walkers will not be able to access the safety of the cliff top during periods of high tide.
It's important to check tide times before setting-off, to avoid being cut off.