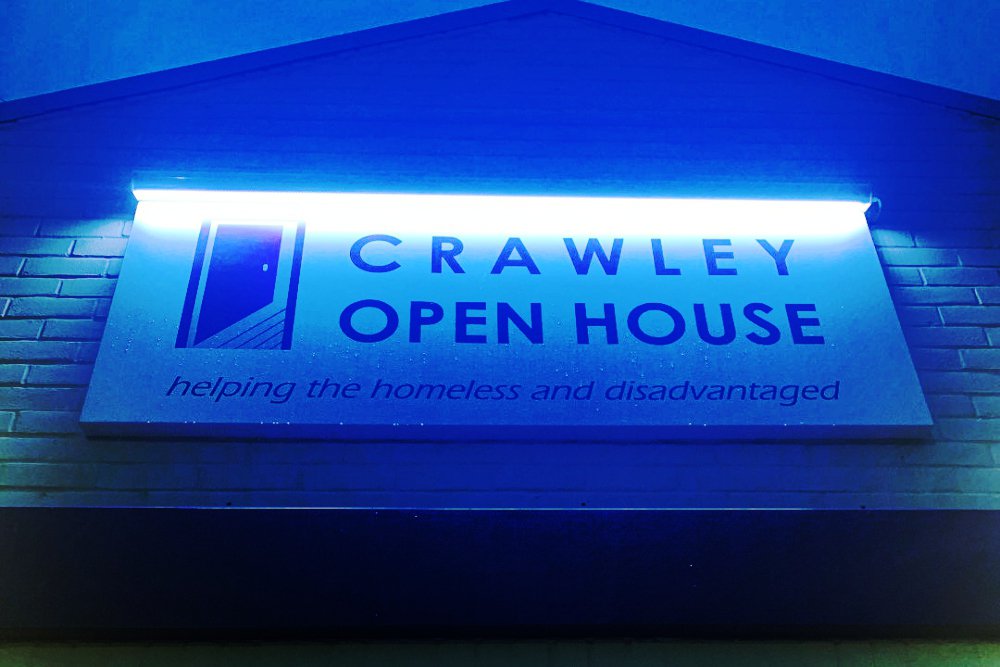 Crawley Open House (Image supplied by the charity)
A centre helping people in Crawley who are homeless, or at risk of losing housing, is setting a challenge for the month of May.
It's arguable that, following the enormous reduction in aviation at Gatwick during the pandemic, the services provided by staff and volunteers at Crawley Open House are needed today more than ever before.
But how to fund the, sometimes, life-saving work?
Leaders of the organisation are saying, "Take part in the 'Hundred For The Homeless' challenge".
They've asked the public, during the month of May, to walk, cycle, run, swim or row 100 miles — or do 100 of anything else.
As examples, they list:
plant 100 shrubs,
knit 100 items,
make 100 pots of jam,
write 100 letters,
sing 100 songs …
The organisation's leaders said they're aiming to raise a grand total of £10,000.
Crawley Open House has information available by clicking on this link.
Staff have promised to email a joining pack with more information plus a scoresheet for tracking progress through the month.
Over the last year, the Crawley Open House said they've seen:
Almost 16,000 visits to their Day Centre;
1,328 food parcels given out;
3,563 hours worked by volunteers;
25,935 client contacts through the Day Centre, health advice and resettlement teams; and
182 hostel residents accommodated.