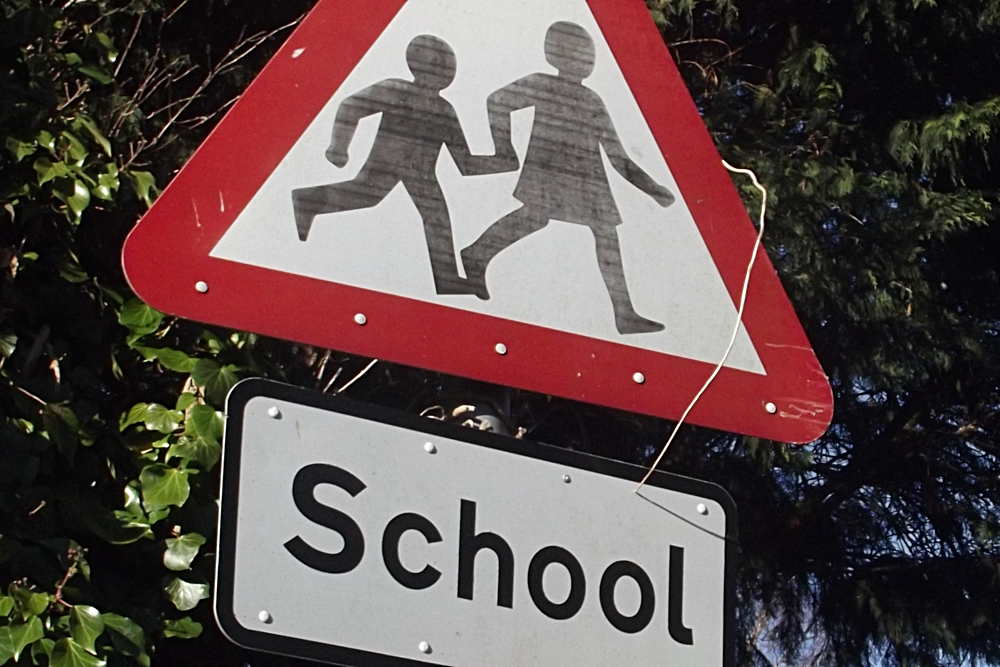 School Sign (Photo: © Elliott Brown / Creative Commons)
A new appeal's come from West Sussex County Council to people who might want to become school governors — the door is open!
The local authority said this week that it's now recruiting for what it's terming an "important and worthwhile role".
Positions are available throughout the county.
In brief, the county council describes governors as "volunteers who support a school to be the best it can be".
Their role involves the championing all aspects of education, supporting the school to be inclusive for all pupils, especially disadvantaged children and those with additional needs.
Nigel Jupp, Cabinet Member for Learning and Skills, said:
"The standard of education across West Sussex continues to rise and we are looking for more volunteers to join school governing boards and help drive this forward.
"You don't need to be an education expert or have formal qualifications.
"What you do need to have is some time to give, a willingness to listen, communicate and work with others to help a school be the best it can be for its pupils and staff."
The county council said 86% of West Sussex schools are now rated 'Good' or 'Outstanding' by Ofsted.
Education chiefs told More Radio that people who are accepted as school governors will have access to full training and support.
They added that many of the skills developed are also beneficial to work or personal life.
A requirement, however, is having time to attend and contribute to full governing body meetings and committees as well as school events.
According to the local authority, Helen, a chair of school governors, said:
"Being a governor is a privilege and a joy.
"Schools are all about ensuring children become life-long enthusiastic learners, providing our pupils with a rich and varied curriculum, and opportunities through which they can become confident and socially able young people and adults of the future.
"Every governor brings a range of personal experience and perspective with which we work cooperatively to support the school to facilitate achieving its mission.
"Children are at the heart of everything we do! I highly recommend it."
Another governors' chair, Chris, added:
"I would say governance is not for the faint-hearted or time-poor.
"It requires energy, time, persistence and integrity (amongst other qualities).
"Just as schools need good leaders, so they need good governors: effective and not settling for second best when it comes to children's education.
"Children only get one education – so we need governors to help our schools make it the best it can be. For every child."