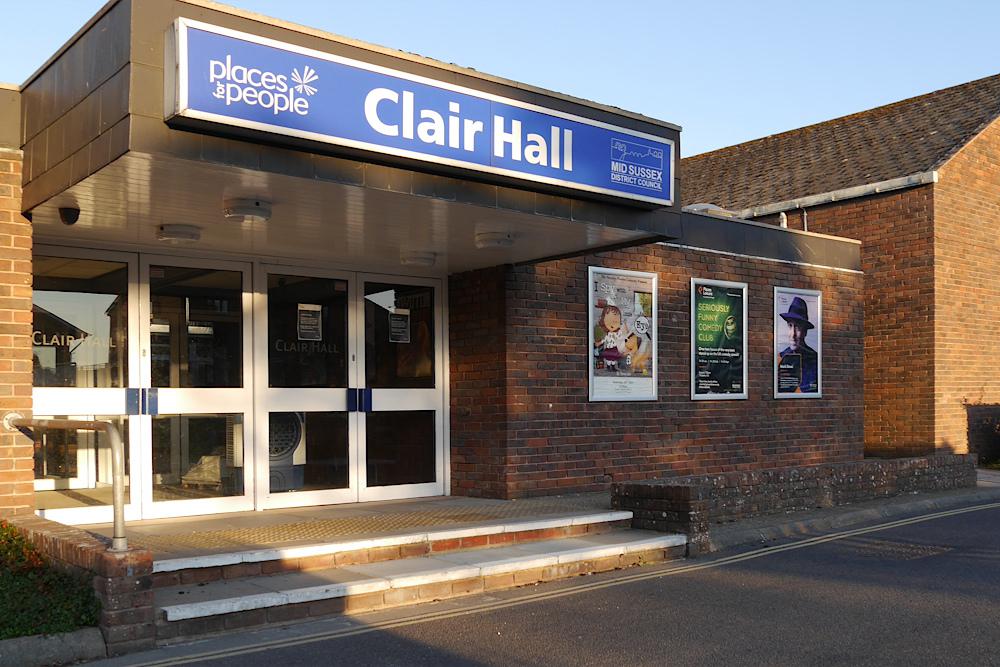 The Clair Hall, Haywards Heath (Photo: Local Democracy Reporting Service)
The Clair Hall in Haywards Heath, controversially closed "permanently" last September by district councillors, reopened only three months later as a vaccination centre — and district councillors say they might reconsider its future, after jabs finish.
Mid Sussex District Council had earlier decided that the community building was "no longer fit for purpose".
But the local authority said today (January 14), the vaccination programme, in the face of a worsening pandemic, had become a "national priority".
The council added that it was the NHS that had approached the authority to use the building on Perrymount Road, and that the health service had been given a flexible licence to use the building for as long as it needed.
Councillor Jonathan Ash-Edwards, Leader of MSDC said:
"Unfortunately, the Coronavirus pandemic has worsened considerably in recent weeks, but the vaccination programme gives reason to be hopeful.
"The District Council has reopened the Clair Hall building in Haywards Heath for the NHS to use as a COVID-19 Vaccination Service and has now agreed the license.
"I'm delighted that the first vaccination happened here in December and that people in our community are being protected.
"The NHS continues to ask residents to wait to be called forward for a vaccine, which will be offered to the most vulnerable first."
Councillor Judy Llewellyn-Burke, Deputy Leader of MSDC added:
"When the NHS use comes to an end, we may again review the future use of the site informed by further public consultation to complement that done recently on the Haywards Heath Masterplan."