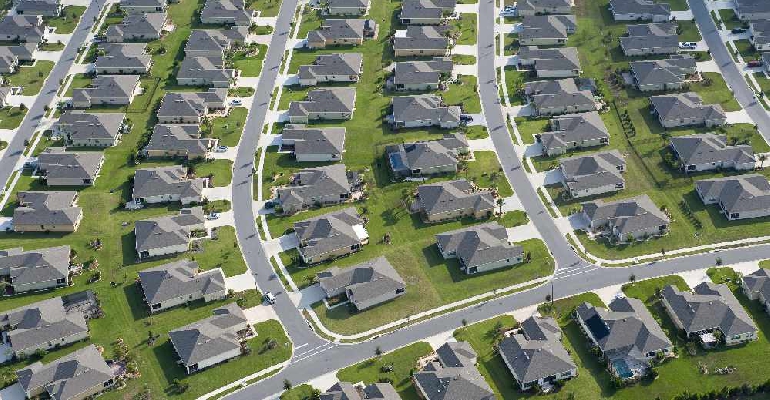 Revised plans to build housing in a 'high risk' flood area in Seaford - will go before Lewes planners (Wednesday).
On Wednesday (June 9), Lewes District Council's planning committee is set to consider an application to build nine three-bedroom homes at Elm Court in Blatchington Road – the former site of the now demolished Seaford Youth Centre.
The site has been granted planning permission for housing on two previous occasions since 2018, but these earlier schemes were deemed "undeliverable" due concerns around surface water flooding.
But with new drainage plans, this latest version of the scheme is considered acceptable and is recommended for approval by planning officers, subject to conditions.
In a report to be considered by the committee, a council planning officer said: "It is considered that the proposed development represents an efficient and sustainable use of this allocated housing site.
"Innovative design solutions have been required in order to overcome the significant surface water flood risk that the site is exposed to.
"It is considered that the character and setting of the neighbouring conservation area and area of established character would be preserved and that the development would not generate any unacceptable adverse impact upon environmental or residential amenity."
According to planning officers, the proposals include significant drainage works, which plan for the potential impacts of climate change on flooding risks.
On top of this, all future occupants would also be issued with information packs, which would draw attention to flood risk and instructions on how to react in response to flood warnings. This document would be reviewed every year.
While recommended for approval by planning officers, the proposals have seen some significant opposition from local residents.
As well as fears around the flooding and drainage, objectors have raised a number of other concerns about the proposals, including its appearance and impact on both parking and local roads.
Objections have also been raised by Seaford Town Council over the design of the proposed buildings. In its official response to the proposals, a spokesman for the town council said:
"The council acknowledges that the site is allocated in the Local and Neighbourhood Plans for nine dwellings; the objection is to the design of the dwellings.
"While there is no objection in principle to contemporary designs in appropriate locations, it was felt that this prominent location warranted a less austere development and one more sympathetic to the characteristics of the neighbouring conservation area … both in the design itself and the nature of the materials used."