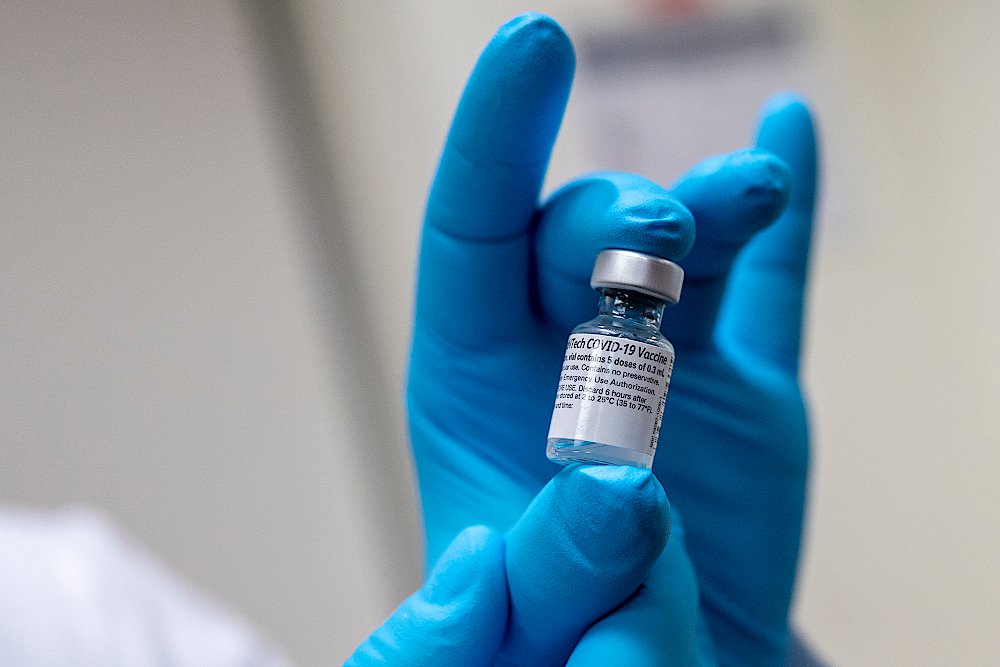 The Pfizer/BiONtech vaccine (Photo: Lisa Ferdinando, United States Department of Defense)
As the holy month of Ramadan approaches, leading figures in Brighton and Hove's Muslim community are joining together to encourage greater uptake of anti-coronavirus vaccines.
Members of the Brighton and Hove Muslim Forum said this morning (April 9):
"We are reaching a juncture when we all must make efforts to persuade our families, our colleagues and the British people, in general, to accept the vaccine.
"We do so by offering persuasive and compelling advice based on data and truth.
"Otherwise, the consequences may be disastrous for those will not be vaccinated."
"These vaccines will save our families, our nation and the world from this savage disease. Sadly, the monstrous lies against the vaccine have placed lives in danger."
"The misinformation concerning the Covid-19 vaccine is robbing individuals and families of our right to receive the vaccine."
The group says it welcomes as many people, from all faiths or no faith, to its on-line Zoom conference on Saturday evening at 6pm, where leaders and experts in vaccines and virology will discuss the scientifically discovered facts surrounding the pandemic, and the effectiveness of newly-developed treatments.
They also promise a number of religious scholars, from several faiths, who will also weigh-in with their opinions on using the vaccines.
The Brighton and Hove Muslim Forum gives the on-line location for Saturday's 'Zoom' conference at 6pm as:
https://universityofsussex.zoom.us/j/92077339563?pwd=ajVuUFFHODZqQk1yMU1zTnRJMTJkUT09