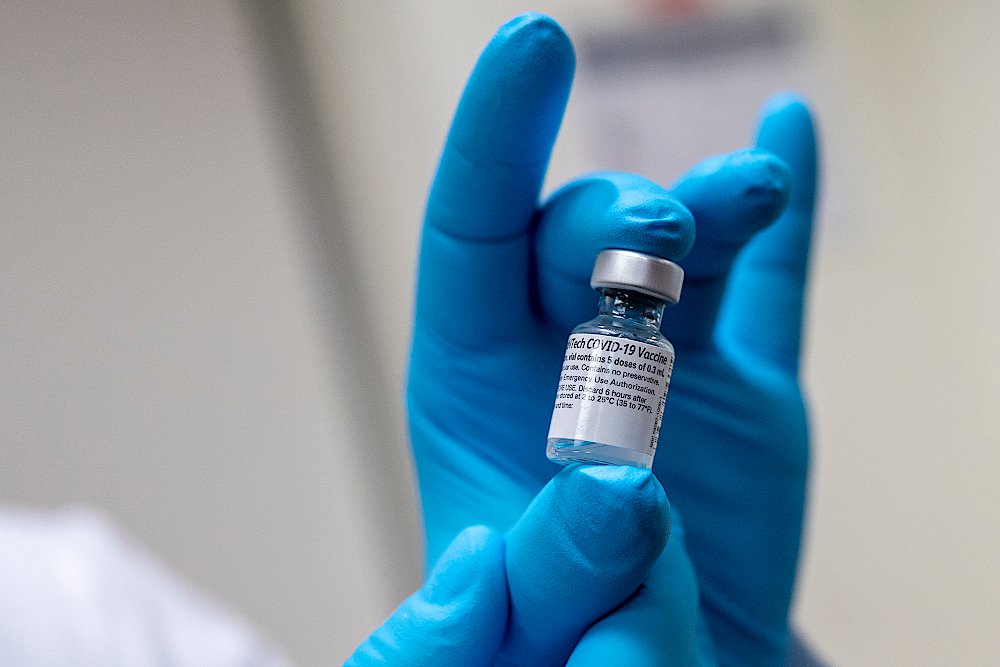 The Pfizer/BiONtech vaccine (Photo: Lisa Ferdinando, United States Department of Defense)
A drop-in Covid vaccination service — for eligible patients — is set to operate in two separate locations near central Brighton both on Friday and Saturday this week (April 9th and 10th)
An ambulance service giving out the treatment will be in the car-park of the Waitrose in Brighton's Western Road, from 10:30am till 2:30pm on Friday.
The following day, at Brighton Racecourse, a further drop-in service is available.
The NHS's Brighton and Hove Clinical Commissioning Group has asked any patients to bring one form of ID with them, which doesn't need to be a photo ID.
It's helpful to the team, also, if a patient's NHS number is known.
Bookings can still be made in advance, via a free call to 0300 303 8060.