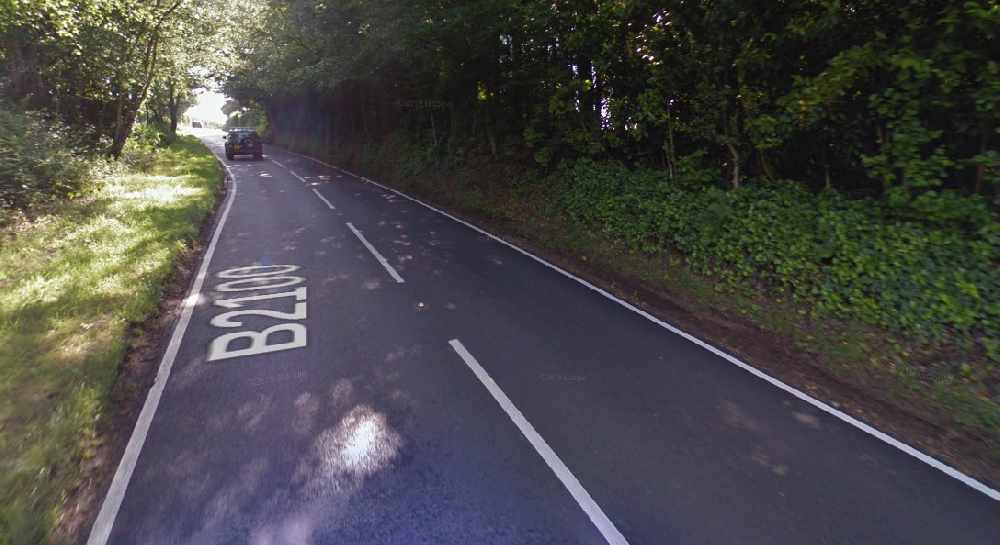 Calls to reduce the speed limit on a busy rural road have been rejected by a senior county councillor. 
On Thursday (March 25), Cllr Bill Bentley, East Sussex County Council's lead member for communities and public safety, considered a petition calling for a lower speed limit and introduce safety measures on part of the B2100 between Rotherfield and Jarvis Brook.
The petition, signed by more than 700 people, had called for either a speed camera, a vehicle-triggered light-up sign and/or a safety barrier on a stretch of road between Milk Lodge Farm and Palesgate Lane. These measures were declined on officer advice, however.

Before making his decision, Cllr Bentley heard representations from ward councillor Bob Standley, who said: "I fully appreciate that the road does not qualify for a fixed speed camera, but I have to say I am a bit disappointed that the other lower cost interventions were not considered more positively.
"I presume that the parish could ask for the 40mph scheme to be part of a community match [funding] scheme – I don't know if that would come within it – and an update on the timing of the next round would be helpful."
Cllr Standley went on to say that the petitioners considered it a priority to replace hazard safety posts on the bend of Old Forest Lane.
The petition was started in light of a fatal collision on the road in September last year. While the coroner has not issued a finding at the time of publication, the council says no highways factors have been identified in connection with the crash.
The council said only one other injury accident had been reported on the road within the past 10 years, meaning it was not considered to be a high priority for additional safety measures.
This view was not shared by petitioners who had provided a record of other incidents on the road, which were not recorded by the council as they did not result in any injury.

However, Cllr Bentley ultimately turned down these requests on the advice of officers, who had said the road did not meet the requirements for such measures.
Cllr Bentley did however confirm the council would review the signage on the road and investigate reinstating hazard marker posts on the bend near Old Forest Lane.
He also qualified his decision in light of the fact the coroner had yet to make findings on the fatal crash in September.
He said: "I am concerned that in preparing this report we are in a situation wherein the police investigation and the coroners' report are still not yet completed.
"So I will give leave for this to be looked at again should the outcome of the coroner's inquiry find that there are any road engineering additions which need to be addressed as a result."