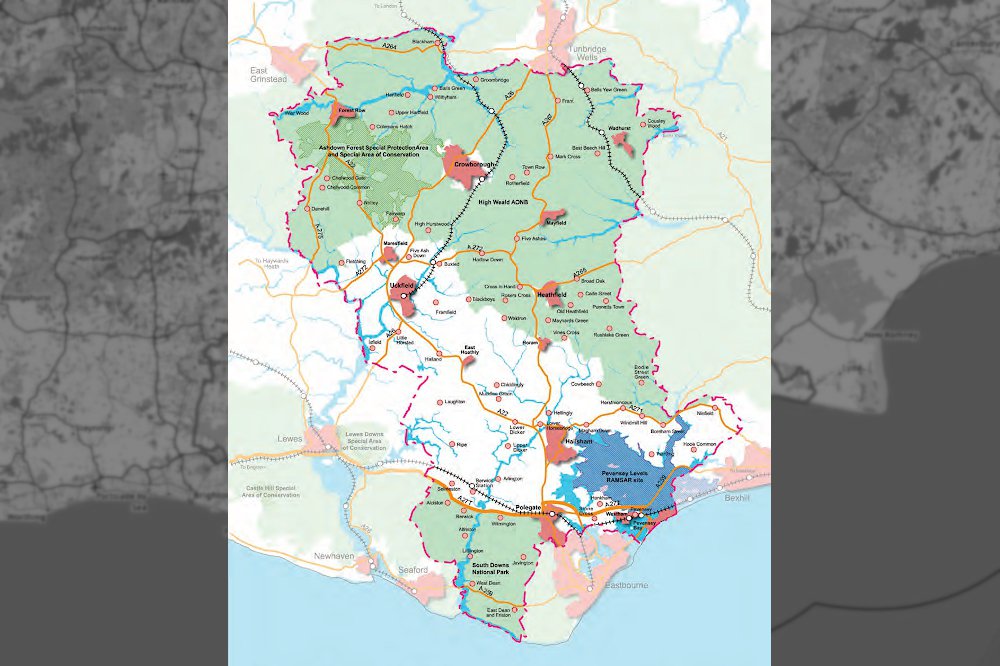 Wealden (Map: © Wealden District Council / Open Street Map)
Government money totalling £309,453 is coming to Wealden in East Sussex to help make the district's streets into safer places.
According to the District Council, the money will go toward installing crime-prevention measures, including extra CCTV, security hardware, supporting Neighbourhood Watch teams, and funding education and information projects.
Councillor Philip Lunn, responsible for the council's community policies, said:
"It is the first time that the Safer Streets Fund has been made available to local authorities and we are pleased that Wealden has been successful.
"Wealden is a very safe place to live.
"However this funding, provided by the Government, will help us to target one area where we believe a carefully thought-through strategy will make it much more difficult for criminals in the future."
The council also wants to test the measures, to see which would be best to use in other parts of the district in future.
Last year the Safer Streets Fund provided nearly £900,000 to the Sussex Police and Crime Commissioner to help tackle anti-social behaviour, theft and burglary parts of Eastbourne and Hastings.
Minister for Safeguarding Victoria Atkins added:
"No one should feel afraid while walking the streets, yet for so many people, particularly women and girls, a background hum of feeling uncomfortable or even unsafe in public spaces has become an all too common occurrence.
"We want this fund to help the police and local councils ensure that our streets are safe for everyone."