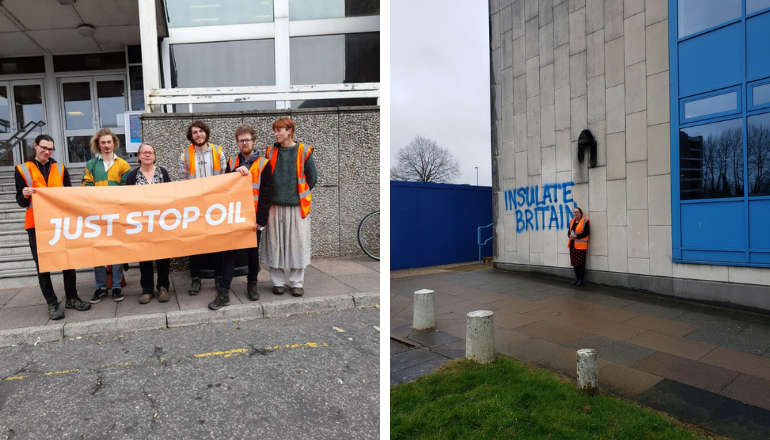 Brighton climate activist Venetia Carter, 58, has been sentenced to two weeks in prison for spraying washable chalk paint on Crawley Magistrates Court last month.
Carter, who is a Brighton resident and home tutor, appeared at Brighton Magistrates Court earlier this month, charged with criminal damage.
It followed her arrest for spray painting "Insulate Britain" on the outer wall of Crawley Magistrates Court during a plea hearing of Insulate Britain protestors in April.
She washed the chalk based paint off immediately after being arrested.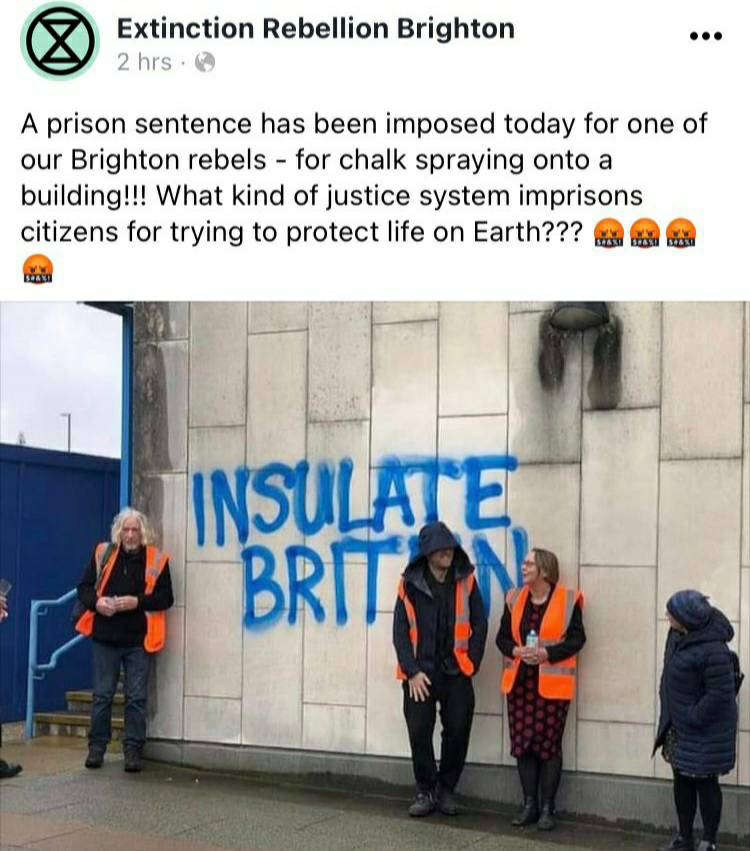 She was not advised the charge might result in a custodial sentence and so represented herself in court.
In her mitigation statement she said:
"I am here because of a non-violent act taken as a rational and compassionate response to the failure of our government.
"I know it is not a crime to be a bystander, to watch as the world burns, when scientists are pleading with us to act to avert the unimaginable suffering entailed by global ecological and societal collapse.
"But I would rather stand here and plead guilty to criminal damage than wring my hands and bear the guilt of failing to act at this crucial point in history."
District judge Amanda Kelly told Carter she had "stuck two fingers up at the judiciary system" adding she would have sentenced her to the full three months but could not since Carter has no previous convictions.
Carter was taken to Bronzefield Prison. She now has a solicitor and is appealing the sentence.