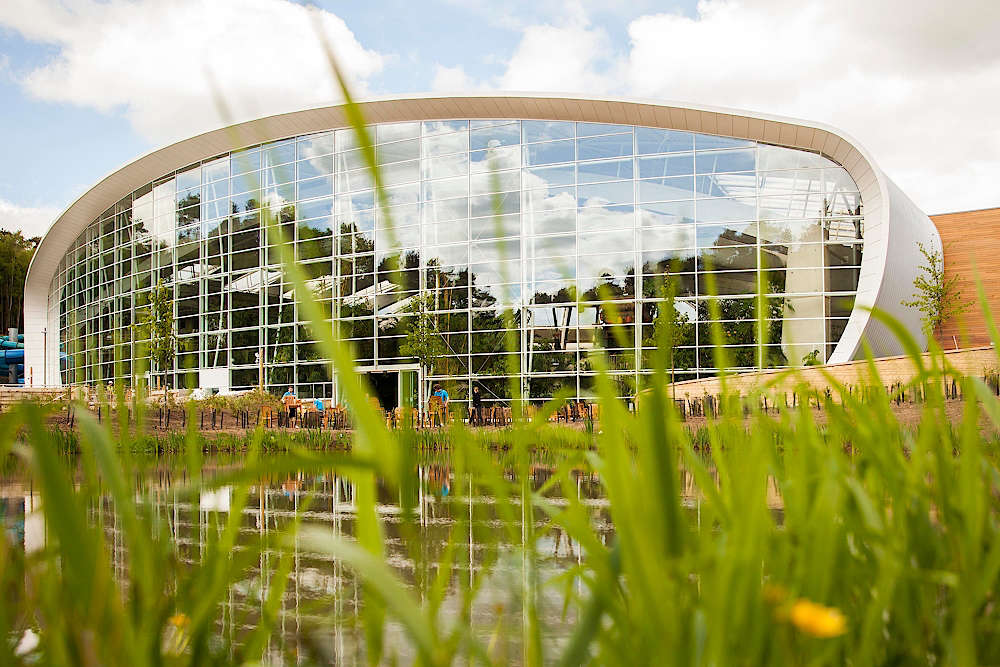 Center Parcs (at another location: Crawley plans are at an early stage) Photo: © Center Parcs
Center Parcs has today announced that it has identified a site for its sixth UK holiday village.
The development is expected to cost between £350m and £400m and create approximately 1,500 permanent local jobs once operational and a further 1,000 jobs during construction.
The company said this morning (July 12) it had secured an option agreement to acquire privately owned woodland at Oldhouse Warren off Balcombe Road, Worth, Crawley, West Sussex.
It said the move followed what it called an "extensive search".
Bosses identified the 553-acres of woodland as a suitable site due to its location to the south of London and its excellent transport links.
Center Parcs claimed it intended to undertake rigorous site surveys and pre-planning works to ensure the woodland meets the specific requirements of a Center Parcs village, as well as surveying nearby communities before submitting a planning application.
The company said its village, if permission is granted, could be similar to others already built: including lodges, indoor and outdoor leisure facilities, what was described as a "Subtropical Swimming Paradise", restaurants, shops and an "Aqua Sana Spa".
There was also a pledge to construct and operate the new village "in the most sustainable way possible".
Center Parcs' CEO, Martin Dalby, said:
"Today's announcement marks the first step of a long journey and there is still a huge amount of work to be done before we can submit a planning application.
"As a business, we take our responsibility to the local community extremely seriously and look forward to sharing our plans as they progress."
The company itself has provided a link to its publicity here: