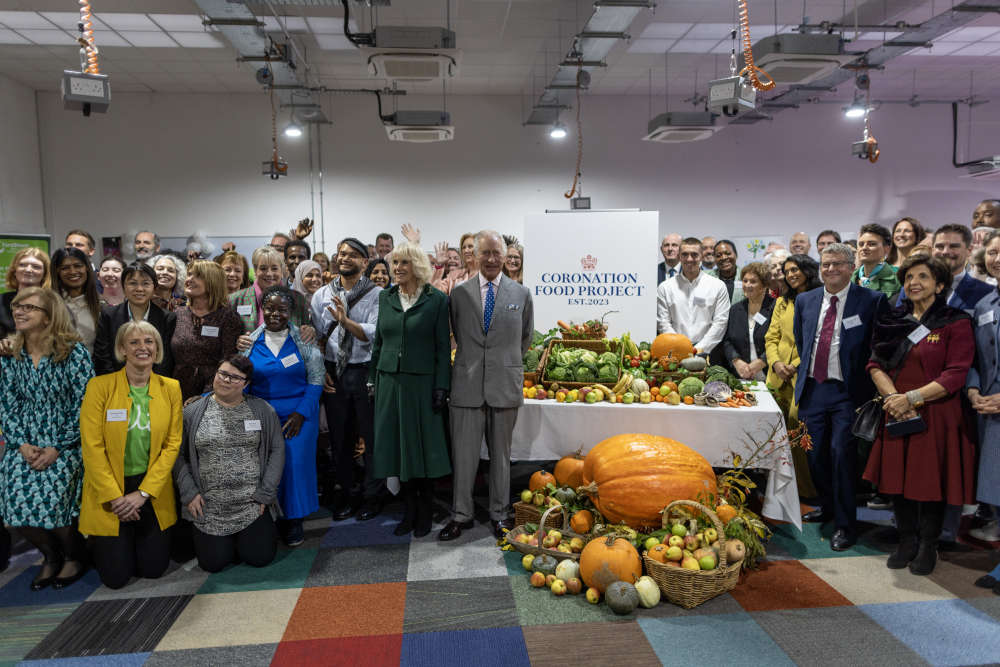 The Coronation Food Project was launched to mark His Majesty The King's 75th birthday on November 14.
The project represents a new initiative to save and circulate surplus food and 'use it for social good' and will provide a boost to charities and people in need across Sussex & Surrey.
The Coronation Food Project, which was inspired by The King, aims to 'create a fairer and more sustainable future' by redistributing more food and 'supercharging' food distribution through centres across the UK.
In Sussex and Surrey, food is redistributed by FareShare Sussex & Surrey, part of a nationwide network operated by FareShare, serving 153 frontline charities across the region, all of which use food to strengthen communities and help people access vital frontline services.
Project organisers say it will help to enhance and scale the infrastructure that gets surplus food to where it is needed most. It is being coordinated by the King Charles III Charitable Fund whose mission is to transform lives and build sustainable communities.
As part of the project, senior figures from the food industry, both major retailers and manufacturers, have joined forces under a new model to save more waste and generate additional food for the charity sector.
Through the Alliance Manufacturing programme, they aim to utilise surplus and donated resources of any kind - food, packaging, labour and capacity - to produce more nutritious food to help people in need.
George Wright, CEO at FareShare said:
"We are thrilled to have the Coronation Food Project's support for FareShare and our work to tackle the environmental damage of food waste and turn it into a social good. The King has long been an environmental leader, and his support for social enterprise projects throughout his life has helped many people.
"I'm also delighted at the incredible support from the retailers and manufacturers who have adopted our new model to tackle waste of all kinds, and they are already generating significantly more food for our charities as a result.
"This will be shared through our national network of over 8,500 charities and community groups across the UK supporting some of the most vulnerable people in society, such as after-school and breakfast clubs, homeless shelters, older people's lunch clubs, and many more.
"At a time of so much need, we're proud to be part of this initiative, joining forces with our partners right across the food industry, to get more good-to-eat food to people that need it."
Dan Slatter, CEO, FareShare Sussex & Surrey commented:
"We are delighted to be supported through The Coronation Food Project. It will enable us to access an increased level of food which would otherwise be going to waste. In the last year we have seen particularly low levels of food and an increase in demand from the local charities and community groups we work with. This food is a starting point to help bridge that gap.

"We want to encourage food suppliers, big and small, to get in touch if they are able to help in the same way. Ensuring that this good-to-eat food helps to feed hungry people, rather than heading to waste."
For more information on the Coronation Food Project, please visit: https://www.kccf.org.uk/coronation-food-project/
For more information on FareShare Sussex & Surrey, please visit https://faresharesussexandsurrey.org.uk/