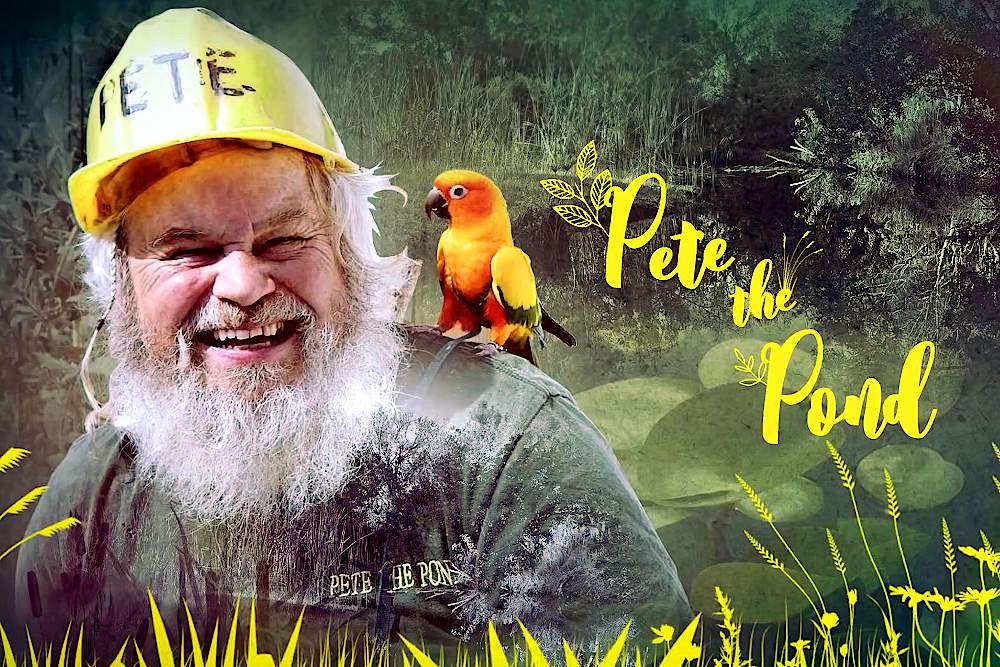 Pete The Pond, as seen on his YouTube channel https://www.youtube.com/c/PetethePond
An international campaign is growing, aimed at helping a gardener in Willington preserve his home's long-established aquatic nursery, after local council concern about its location in a residential area.
Supporters of Pete the Pond, or Peter Birchall, said:
"Pete's aquatic nursery contains 180 native and rare plant species which he has grown himself throughout his life and are used for educational and research purposes.
"He also uses the area to grow plants to be put back into other ponds to create biodiversity for the native fauna and flora.
"The ponds in Pete's garden also contain Great crested newts, which are a protected species."
His daughter Kerrie has described Pete's pond-building and habitat creation as "his full-time job and passion", with Pete himself going on the record as calling it his "complete life", his "sanctuary" and lifetime's hobby.
Pete maintains a YouTube channel with over a thousand subscribers, which features many films surrounding his expertise with aquatic habitats, and includes a visit from Tom Heap, BBC rural affairs correspondent.
https://www.youtube.com/c/PetethePond
But Wealden District Council has reportedly requested him to remove much of what is on his land in a quiet suburban close of modern houses, also expressing concerns that a commercial enterprise might be behind some of what is there.
A council spokesperson said, early in March:
"The property is currently the subject of an ongoing investigation regarding the commercial use of a domestic property, untidy land and possible environmental health concerns."
Pete described his garden:
"There are so many species of birds and insects in my garden, so many to list.
"I have many varieties of amphibians, larvae, fish, pond snails, insects, sparrows, blue tits, robins, who take benefit of the bug and bird houses I create using recycled goods.
"Also bees, I make bee houses from old tin cans which are very popular in season — and of course there's my fox who has been a resident in my garden for two years."
On March 11, Wealden District Council went on the record to clarify the process they're going through with Pete the Pond.
A spokesperson said:
"We are continuing to work with Peter Birchall to ensure a solution can be found which protects the unique quality of his wildlife garden and also maintains the residential qualities of the area in which he lives.
"As with all planning enforcement matters, we aim to negotiate and reach an agreed solution before resorting to any further measures.
"We can confirm a solution has now been put forward by Peter Birchall and agreed by Council Officers.
"Pete will clear the waste from his garden, remove the business use to a more suitable location, and plants that are considered to be of scientific interest or for study purposes will stay in his garden, which has always been our intention.
"This will ensure a return of residential amenity to neighbouring properties in the area."
You can see and hear Pete the Pond, and learn more about the campaign, here (the film was published before the statement from Wealden District Council, above).