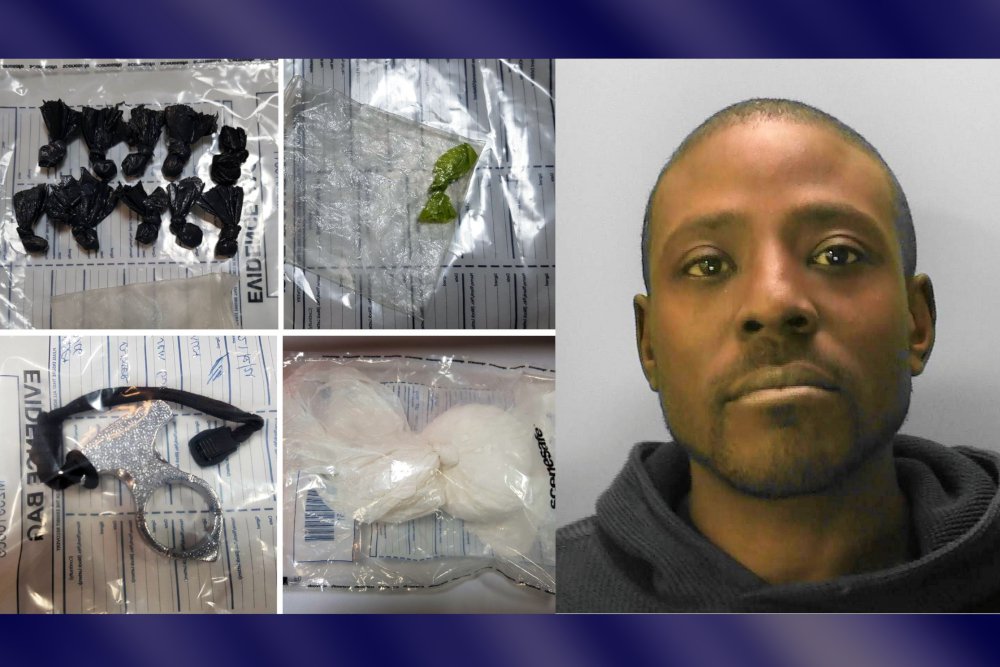 Police discoveries connected to Daniel Shaw: sentenced to 40 months
A drug dealer from Eastbourne has been sent to prison after being found with almost quarter of a kilogram of cocaine.
On Sunday 21 February, Daniel Shaw, 39, of Pembury Road, Eastbourne, was spotted by officers driving along the A27 near Firle.
Police stopped him, because they had information suggesting Shaw was involved in drug dealing.
There, in the Sussex countryside, officers began searching Shaw and his vehicle.
They found a bag of cocaine weighing 122g — and there were also 11 wraps of the same drug, a knuckle duster, a hammer and two mobile phones.
All the items were seized.
Later when officers searched Shaw's flat, they uncovered nearly £500 in cash found inside a coat pocket, cannabis resin and a further 26g of cocaine.
The estimated total street value of all the cocaine seized is between £12,030 and £15,050.
Shaw was arrested and brought into police custody.
During a police interview, Shaw was asked what he thought PWI – possession with intent – meant.
He replied:
"I'm in trouble."
Shaw was charged with possession with intent to supply a class A drug, possession of a class B drug and possession of an offensive weapon.
He pleaded not guilty initially and was due to stand trial — but he then changed his plea to guilty.
On Tuesday 20 April at Lewes Crown Court, he was sentenced to a 40 month custodial sentence.
Investigating Officer Sam Legate said:
"We welcome the sentence issued by the courts in relation to this matter.
"We are committed to tackling issues with drugs, which can have a detrimental impact on our local communities.
"We hope this sends out a clear message to those dealing drugs within Sussex that we take this behaviour seriously and will continue to do all we can to remove it from our streets."