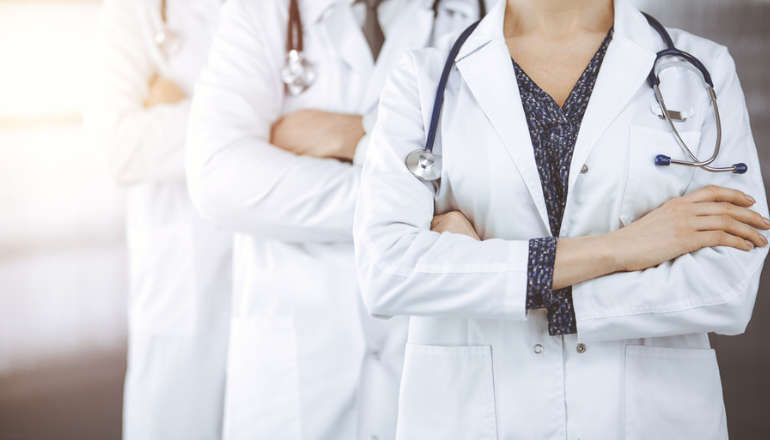 The share of homegrown doctors and nurses joining England's NHS is at its lowest for seven years, BBC Shared Data Unit analysis of workforce data has found.
Some 58% of doctors joining the health service in 2021 came from the UK, with health bosses increasingly turning to international recruitment.
The British Medical Association told us the NHS faced a "workforce crisis".
The government, however, insisted there were record numbers of doctors, a rise of 34% since 2010.
While overall numbers have been increasing, critics said declining domestic recruitment was unsustainable to keep pace with demand.
On Monday, a report by the cross-party Commons health and social care select committee concluded the large number of unfilled NHS job vacancies was posing a serious risk to patient safety.
The BBC's Shared Data Unit analysed workforce data provided by NHS Digital from 2015 to 2021, to investigate if trends we previously reported following the Brexit referendum in June 2016 continued.
We found the share of UK doctors joining the health service had fallen from 69% in 2015 to 58% last year. Over the same period, the share of new UK nurses fell from 74% to 61%.
Recruitment of doctors from the Rest of the World rose from 18% to 34% over the same period, and that share of international nurses rose from 7% to 34%.