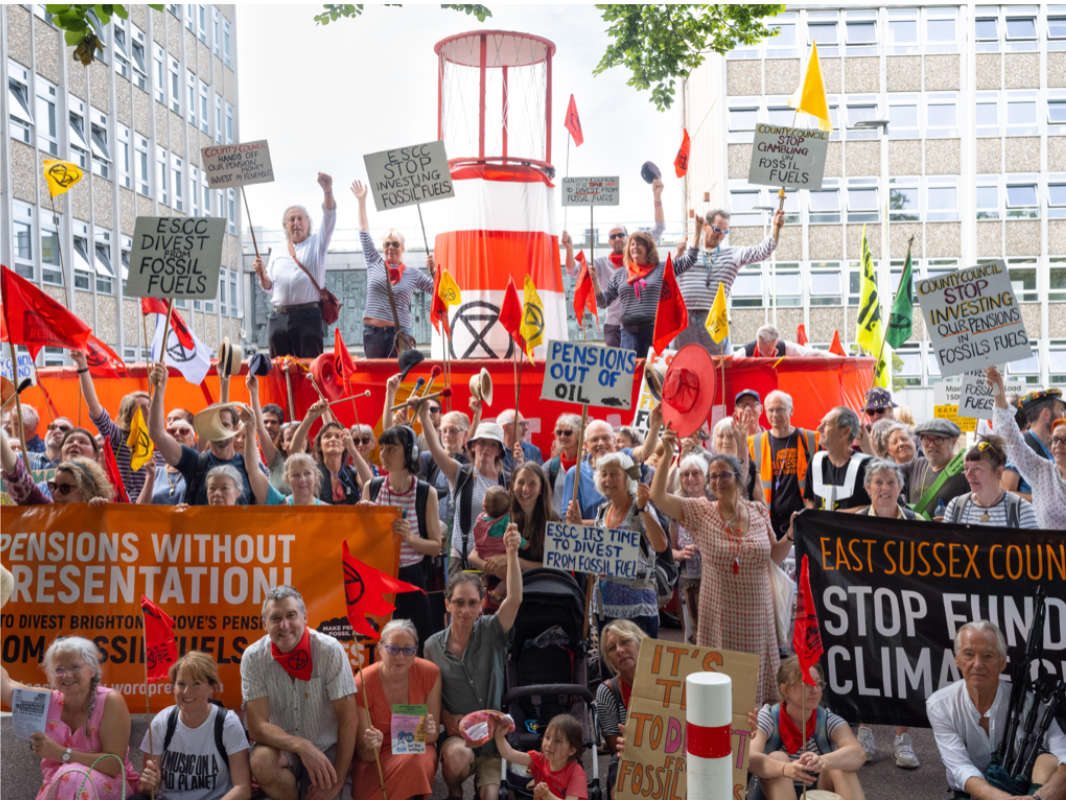 A recent protest at East Sussex County Council's offices in Lewes
Campaign group Divest East Sussex is rallying its supporters to join them for a protest at the Tory party leadership hustings at 6pm tonight (Aug 5).
They've posted on Facebook to gather people together for the event, saying several other campaign groups will be joining them this evening, including XR Eastbourne, Eastbourne Stand Up to Racism and Eastbourne Trades Union Council.
They're urging people to come with 'placards and whistles to make some noise' at the event, where they intend to protest about several issues, including party rises, the right to strike, an end to fossil fuels and an end to deportations to Rwanda.
They've said that the fossil fuels issue is high on the agenda, after three tory councillors voted against fossil fuel divestment at a council meeting on Wednesday, July 20.
Divest East Sussex has asked fellow protestors to meet then at Eastbourne station at 6pm.