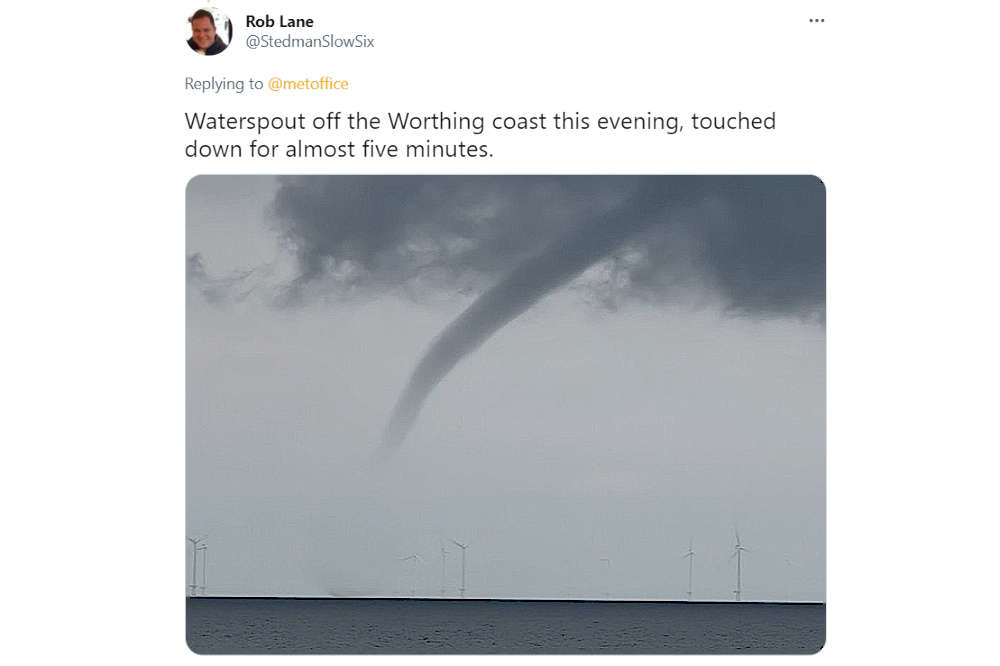 This is photographer Rob Lane's extraordinary observation late this afternoon (July 25), near the Rampion Wind Farm.
The railwayman, bellringer and bus preservationist shared with Twitter the waterspout that appeared above the wind turbines.
Mr. Lane told his readers it touched down, and remained so for five minutes.
His discovery came amid an amber weather warning from the Met Office, telling Sussex residents to take action as thunderstorms approach the county this evening.
@bbcweather Waterspout off the Worthing coast this afternoon, still touched down after five minutes. #stormchasing #sussex pic.twitter.com/4qEPtVPvYa

— Rob Lane (@StedmanSlowSix) July 25, 2021