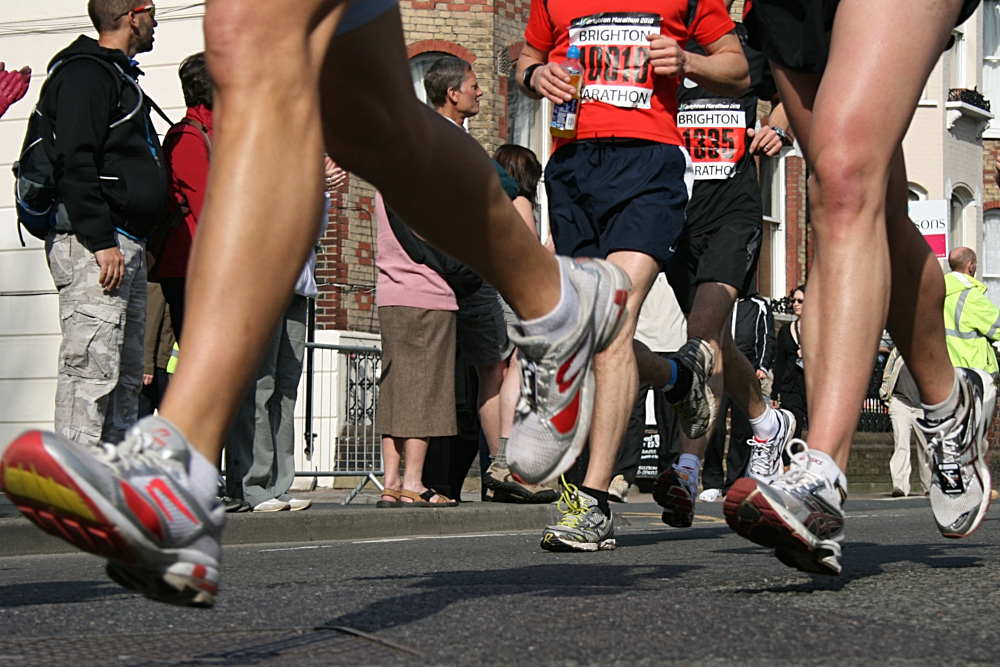 The UK's first trail running event has been scheduled for this summer as well as many other events, new and old, planned for the city.
Councillors have given the go ahead for Grounded Events, the team behind the Brighton Marathon Weekend, to stage Brighton Trail Weekend on June 25 and 26.
The event will incorporate a Trail Marathon, along with 10k and Mini Miles events taking place in Stanmer Park. The Trail Marathon will start on Madeira Drive, in the same place as the Brighton Marathon, but will finish in Stanmer Park.
Other events to be held this year include those regular ones such as Pride, Brighton Marathon, Brighton Festival and Fringe events, Paddle Round the Pier, Luna Outdoor Cinema, a Thai Festival, Burning of the Clocks, Speed Trials, London to Brighton Bike Ride, Ace Café Reunion, Veteran Car Run, Brighton Carnival (previously Kemptown Carnival), which will be moving to Madeira Drive.
New events expected this year:
'This is the Modern World,' an exhibition which comes to St Peter's Square in August, featuring a vast collection of memorabilia fashion, vinyl and imagery from one of the most iconic UK singers of all time - Paul Weller,
'Footprint +,' an outdoor property conference promoting a zero-carbon future.
Celebrity chef Tom Kerridge will bring 'Pub in the Park', a three-day food and music festival celebrating gastropub dining, to Preston Park in September.
July 3 will see the Brighton Velocity/Tour of Sussex, arrive in the city - a new seafront cycling festival combining the Tour of Sussex with an inclusive festival of cycling and cycle sport.
Later in July Valley Gardens will host the UEFA Women's EURO 2022 Fan Zone, bringing a range of football related activities and entertainment to the city. The Fan Zone will welcome visitors on the three match days and on weekends.
Roadshow event on Hove Lawns in June to promote ticket sales for the matches at the Brighton & Hove Community Stadium
The Brighton Festival outdoor programme includes ambitious plans for 'The Souk', a temporary venue for cultural events and gatherings on Hove seafront.
Classic Car Show
Brighton Kite Festival
International Circus

Councillor Martin Osborne, joint chair of the Tourism, Equalities, Communities and Culture committee said:
"The covid pandemic has had a devastating effect on the tourism and events industry, so we are pleased to have approved this exciting and diverse programme of outdoor events for the year ahead.
"The return of Pride, Brighton Marathon and a full Brighton Festival programme will be particularly welcome in attracting visitors, boosting the local economy and providing valuable publicity.
"Summer highlights will include the arrival of UEFA Women's EURO 2022 which sees three matches played at Brighton & Hove Community Stadium and we expect the Fanzone to attract fans and people new to women's football.
"We are also delighted to welcome new trailrunning and cycling events which will help to strengthen Brighton & Hove's reputation as a major sporting city."
Officers will ensure that all events taking place on council land will comply with the Council Outdoor Events Strategy, which includes signing up to the new Events Charter. An emphasis will be put on event organisers adopting high sustainability standards and minimising their impact on the environment, their surroundings and the land they are using.

Information supplied by Brighton & Hove City Council.