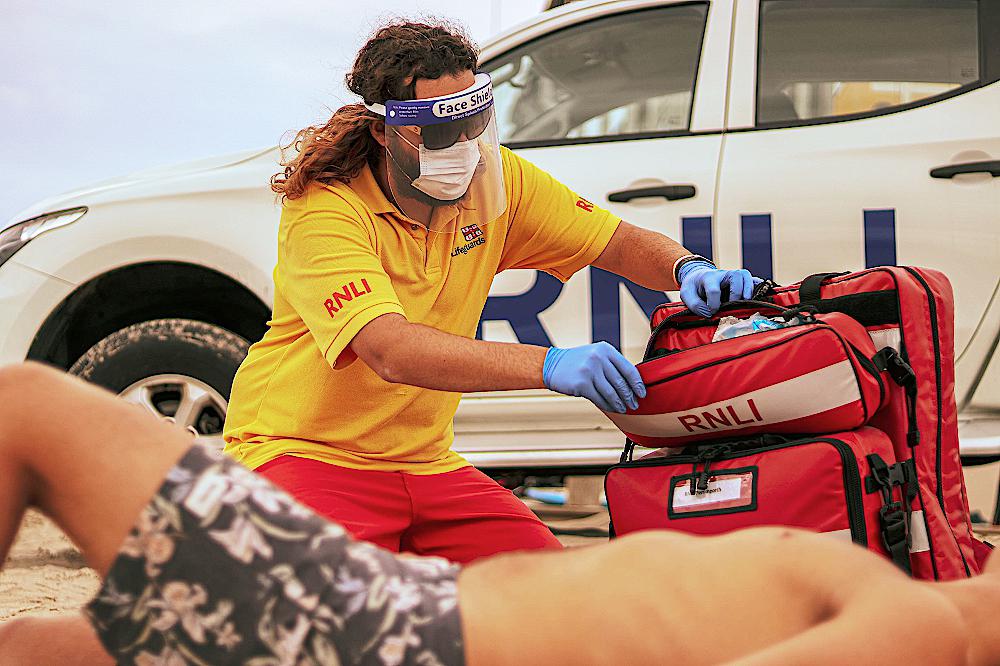 RNLI Lifeguard Training Exercise (Photo: © Sam Chamberlain)
The RNLI charity will continue to provide lifeguards on Hastings seafront after council leaders agreed to extend its contract with the town. 
On Tuesday (April 6), Hastings Borough Council's cabinet agreed to enter into a new three year contract with the RNLI for a beach lifeguard service, without going through competitive tendering.
The RNLI has been running the lifeguard service in Hastings since 2017 and has – according to council papers – saved eight lives in the last two years alone.
Cllr Margi O'Callahan said:
"That's eight more people who are walking the planet because of them and it is amazing they are still here.
"What an outstanding achievement."
She added:
"This is a service we just cannot be without.
"We need it, it is vital and it is an amazing, amazing service what these guys do – men and women – they go out there and save people.
"And they save lives not just by jumping into the sea David Hasselhoff style, they save lives by talking to people as well and that education is absolutely vital."
As part of the new contract, RNLI lifeguards are expected to be on the seafront again from May 29, with daily cover throughout the bank holiday and half-term holidays.
There will then be a period of weekend-only cover between June 12 and July 10, after which there will be daily cover until Sunday, September 5.
After the peak period (July 10 to September 5), there will be again be weekend-only cover until the end of the season on September 24.
Over the three-year contract, the council says it expects to spend £125,000 on the service.
Cllr Judy Rogers, whose cabinet portfolio includes performance, said:
"What cost do you put on somebody's life?
"I don't know who the people were that were saved, but they could be brothers, sisters, fathers, mothers, sons [and] daughters.
"When a tragic accident happens like someone losing their life at sea, it is not just that person, it is that awful ripple effect that affects all the people around them and the people that they know.
"This year, more than any other year, people can't wait to get back to the beaches.
"We know and hope we are going to have lots of visitors, staycations and we want people to feel they are happy and safe coming to Hastings."