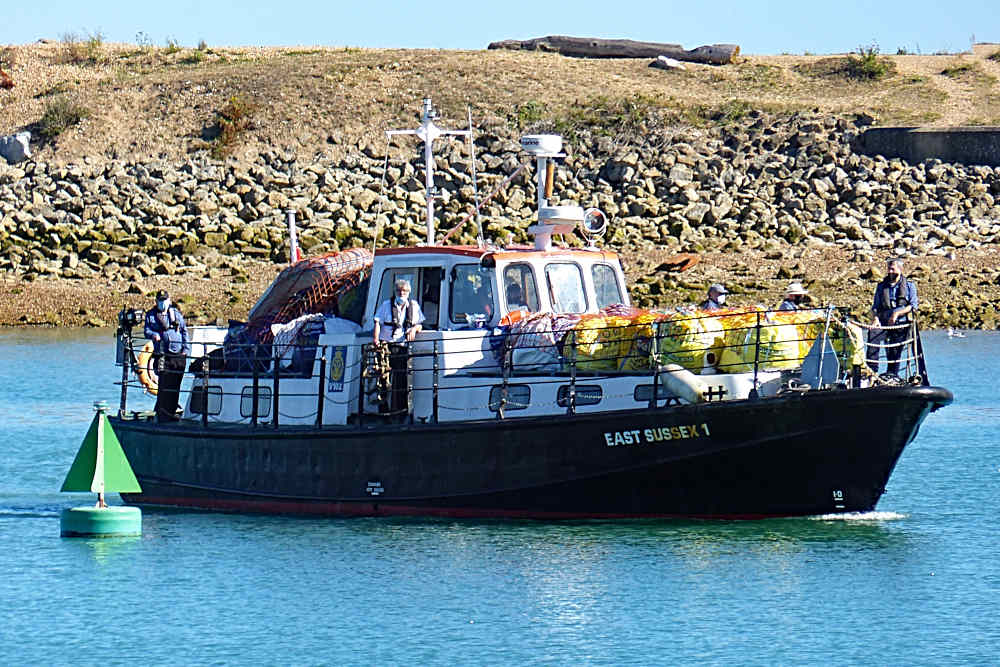 Members of a volunteer organisation supporting seafarers and coastal communities say they've cleared 300 bags of dangerous waste from a beach near Beachy Head that can't be reached by vehicle or walking.
The polluting waste had been collected during a long operation by members of "Bhassexplore", the "Beachy Head and Seven Sisters Extreme Plastic Objects Removal" group, whose activity has become prominent in local preservation of the marine coastal habitat.
The Maritime Volunteer Service (MVS) called their participation in the job "a major milestone" in an "ambitious project" to remove plastic waste, so as to prevent prevent natural processes breaking it into smaller particles that will irreversibly pollute the sea.
The Bhassexplore volunteers had bagged-up the rubbish in secure builders' sacks, after finding it on beaches between Eastbourne and Seaford.
But no vehicles could reach the location where the bags were stored, on an inaccessible beach near Beachy Head.
The MVS said its members responded to a request for help from the clean-up group's founder, after months of work.
The group had collected in excess of 300 bin bags of plastic at one site but found the only way to get it out and to a proper disposal facility was by sea.
The MVS's boat "East Sussex 1" (shown above, with the Chandlers' builders' sacks on board) sailed to the location just west of the Beachy Head lighthouse with a crew of eight on board.
A crew member is then said to have taken one of ES1's small dinghies to the beach, towing a long line that was then used to pull batches of the large builders' bags to the anchored launch.
Once safely on board the bags were secured and covered in nets for the short trip to Sovereign Harbour where they were removed to a disposal facility.