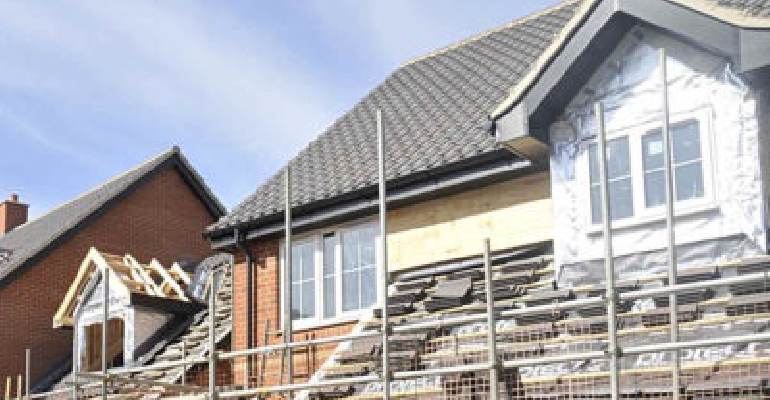 Wealden District Council will work to provide smaller homes and more affordable housing after adopting new five-year housing strategy.
At a virtual meeting held on Wednesday (June 10), Wealden District Council's cabinet agreed to adopt a new housing strategy for 2020 to 2025.
The document lays out an number of policies – such as working with developers to achieve energy efficient homes- through which the council intends to address housing issues within the district.
Introducing the proposals, the council's lead member for housing and benefits Ray Cade said:
"From the perspective of housing provision and services, this is probably the most important report to be presented to the cabinet during my tenure as portfolio holder, as it sets out the future direction and responsibility of Wealden's housing objectives.

"This strategy defines the way this council builds and acquires new properties along with the support, advice and operational organisation of our housing stock, all with the overarching goal of providing decent and safe places for Wealden people to live.

"There is a well-known phrase in the provision of housing; that is 'housing is not about brick and mortar alone'. It is also about people and meeting their housing needs along with ensuring vibrant communities."
Among other policies, the strategy calls for more one- and two-bedroom homes to be built within the district, rather than larger homes, as there is a shortage compared to the number of single-person households.
It also calls for more options for those seeking housing including; private rentals, shared ownership schemes and affordable housing.
The calls for more affordable housing in the district saw some concerns raised by Liberal Democrat group leader Paul Sparks.
Cllr Sparks said:
"[The report says that] since 2016 1,960 homes have been built and 346 of those homes were affordable. That, in my simple maths, is 17 to 18 per cent, which is way below our requirement of 35 per cent.

"I do accept that some of those will be on small sites, but nevertheless if it was a 35 per cent achievement we should have been 686 [affordable homes]."
He added:
"I've got local experience with Ridgewood Farm, the new housing development with Taylor Wimpey [in Uckfield].

"There are 1,000 homes being built there and we understood initially there would be 350 affordable homes, but now we understand it is going to be 150 at best, so Uckfield has lost 200 affordable homes.

"I really think we should try to ensure that a developer meets that 35 per cent requirement. I know it is not easy and I know there are issues attached to it, but I think that is a key issue for Wealden going forward."
Cllr Sparks also raised concerns about the level of private rents in districts, arguing that private renters cannot afford to save money as a result.
Responding to Cllr Sparks, the council's lead member for planning and development Cllr Ann Newton said:
"I don't disagree with you Cllr Sparks about the 35 per cent for affordable housing. We do try, these days, to persuade quite strongly any developer to fulfill their obligations.

"We do now [publish] their financial viability tests and we do our best. Unfortunately though, if they can prove unviability, there is absolutely nothing we can do.

"We did write into the [withdrawn] local plan, and I am hoping going forward we may be able to do something similar, that any developer who cannot meet the 35 per cent would have to do the balance as smaller market houses in an attempt to get first time buyers on that housing market.

"We do do our best, but until legislation changes I'm afraid there is nothing else we can do."
The housing strategy also includes policies designed to achieve the council's aims of carbon neutrality by 2050.
As part of this, the council is due to publish action plan later this year on how its own housing stock can be made more energy efficient.
More Radio is continuously dedicated to providing a quality news service on-air and online, reporting local stories that matter across Sussex.
If you found this story useful, then check out our home page at moreradio.online where you can find the latest from the county, along with features and competitions from our presenters, as well as listening to the station live.
You can also sign up to our news alerts to receive updates on new stories. Simply click on the bell at the bottom right of the home page. This will then allow a pop-up which will ask if you would like to receive alerts. Press 'allow' and you're all signed up!