Ten Thousand Tins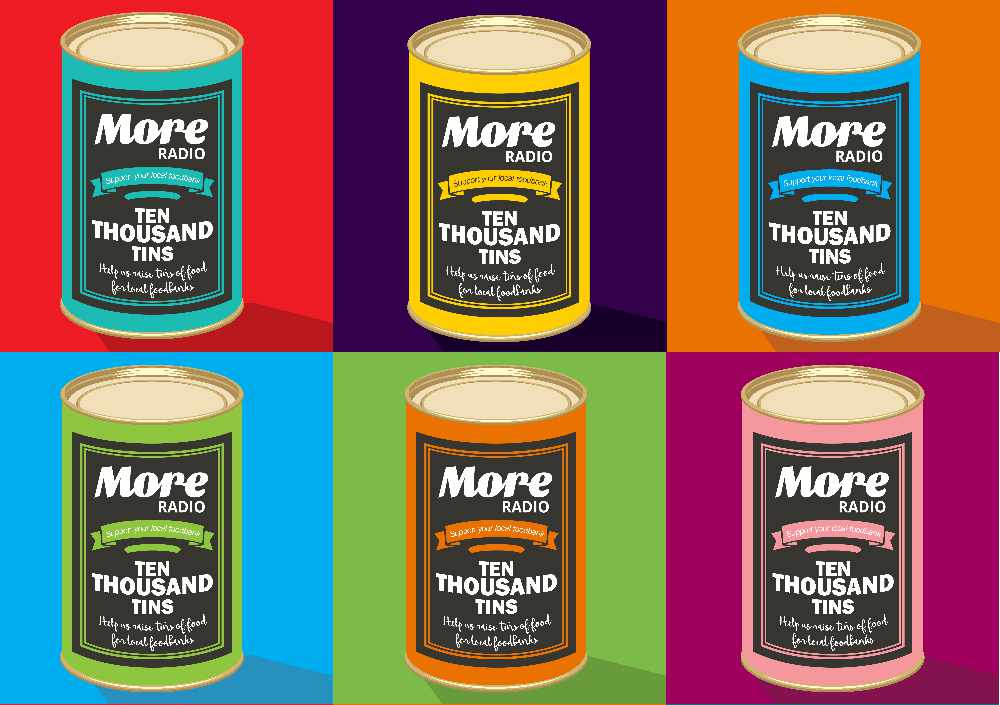 Last year, with YOUR help, More Radio collected Ten Thousand Tins of food for food banks and charities across Sussex.
2020 has been a challenging year for us all, but for some families the Coronavirus pandemic has had a devastating impact. After the success of last year, and in response to the ongoing situation, we've decided to bring forward our Ten Thousand Tins campaign this year to support families who are in crisis right now as a result of, or exacerbated by COVID-19.
So, how can you help?
Once again we've got drop off points located in supermarkets across Sussex so you can donate tins in the same way as last year. However, we understand that everyday life has changed drastically in the last few months, and visiting the supermarket is a very difference experience to what it used to be. We have therefore set up a JustGiving page so you can donate to our appeal contact-free, without even leaving the house.

You can also start your own collection at your workplace. If you'd like to get involved or find out more, just fill in the form below:
Where do donations end up?
Our JustGiving page is raising money for the Trussell Trust which runs 15 foods banks across East & West Sussex, but we will also be supporting independently run food poverty charities across our area.
Find your nearest donation station below:
Your News
It's easy to get in touch with the More Radio News team.