Win A Trip For Your Class To The Isle of Wight Aqua Park
Win a trip for the whole class!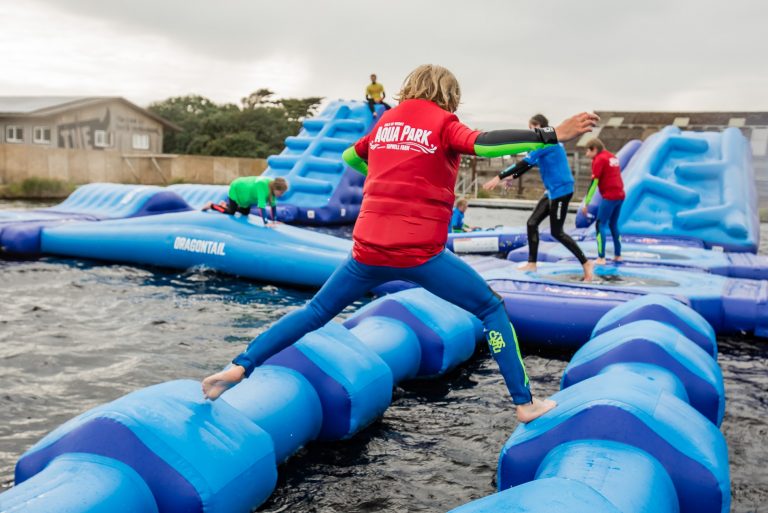 We have the ultimate prize for your child or school. Win a class trip to the incredible Aqua Park at Tapnell Farm. It's The Isle of Wight's bounciest and wettest attraction is here! Over 20 obstacles to tackle, with plenty of giant free-fall slides and fun (but challenging!) elements to explore!
To win, record a short song or limerick about why you should win this MASSIVE PRIZE and send it to us - one lucky entry will win a trip for up to 30.
The Isle of Wight Aqua Park from Tapnell Farm on Vimeo.
ENTER HERE:
Great fun for confident swimmers aged 7 and over - everyone will enjoy the thrill of the slip and slide action as you take on the epic challenge of the course.
Our on-site facilities include showers and toilets located outside and there's a spectator area for those watching the fun unfold. Changing rooms are available but limited to only one 'bubble' at a time, so please arrive in your shorts & t-shirt or swimwear ready to put a wetsuit and buoyancy aid over the top.
All sessions must be booked online in advance. Wetsuits and buoyancy aids are supplied, and you'll be given a safety briefing before-hand by one of our fully qualified team.
For refreshments, The Cow on-site, serves the best burgers on the Island and has plenty of outside seating. They do 'take-away' too!
Whatever the weather, you're guaranteed to have a blast at the Isle of Wight Aqua Park!
Your News
It's easy to get in touch with the More Radio News team.