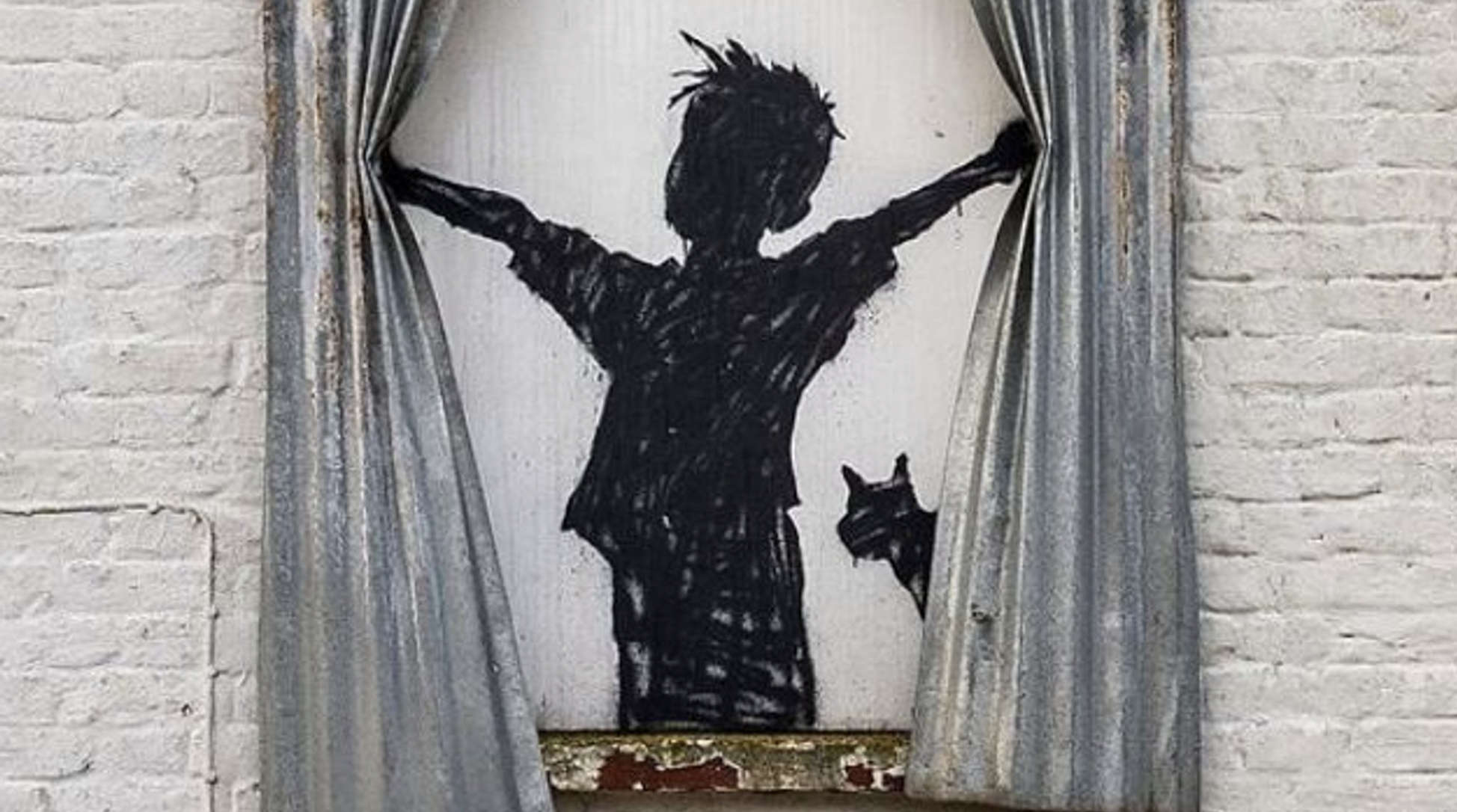 A mural that appeared on the side of a derelict building in Kent has been confirmed as a Banksy - but it appears it has already been torn down during demolition work.
The anonymous artist shared photographs on the official Banksy Instagram account, with two images showing a silhouette of a boy accompanied by a cat, appearing to open a pair of curtains from a first-floor window.
However a third picture showed a digger outside the building, with a huge chunk of the wall removed, captioned: "Morning is broken."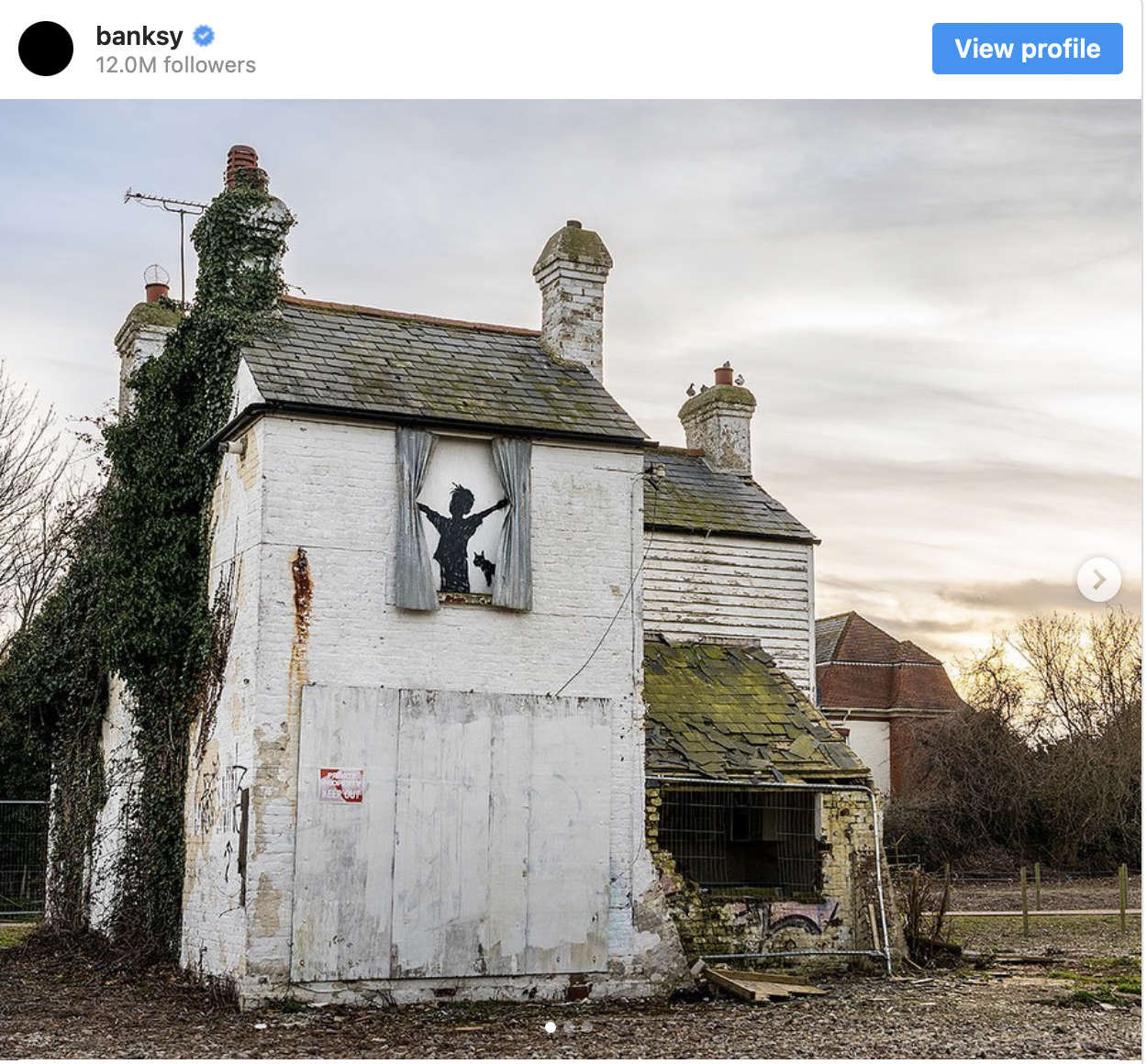 The mural was painted on a 500-year-old farmhouse near the seaside town of Herne Bay, Kent Online reports.
Builders working on the site said they had no idea the painting was a Banksy and "felt sick" when they learned it was one of his pieces, according to the news outlet.
However, one Instagram user commenting on the pictures said the artwork appeared to have been painted on a timber panel, and therefore "I wouldn't be surprised if they saved it".
Another follower wrote: "I am sure he knew what was going to happen with the building and his art... What a statement."
It is not known whether the work has been preserved.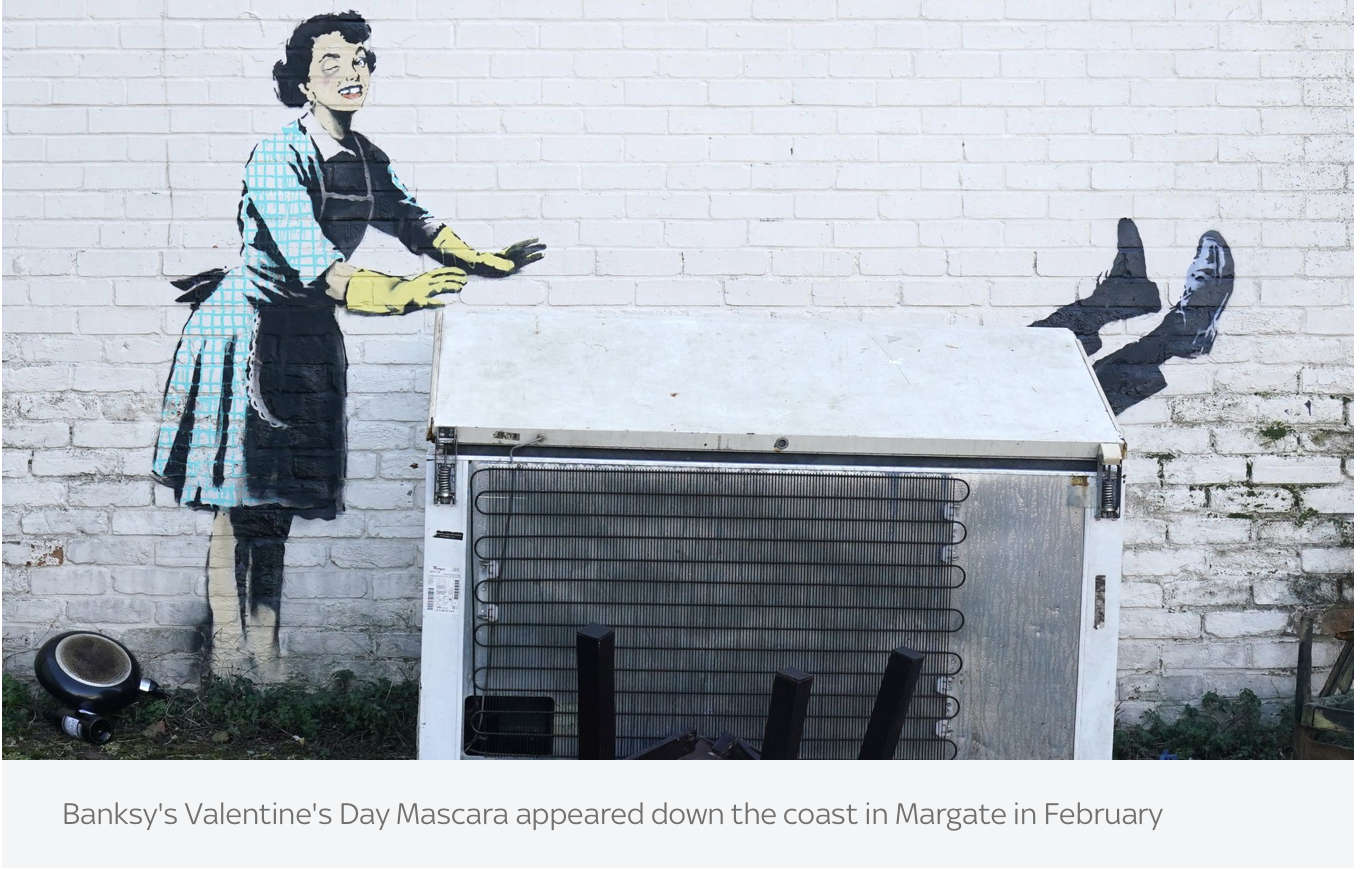 This is the fourth Banksy piece to have been created in Kent, according to Kent Online, following a mural that appeared on the side of a home in Margate, called Valentine's Day Mascara, in February.
The painting featured a 1950s housewife with a swollen eye and missing tooth who appeared to have shoved her male partner into a real-life chest freezer. Members of the public are believed to have taken items from the installation.
Sky News has contacted the developers working on the Herne Bay site for comment.
https://news.sky.com/story/banksy-mural-appears-on-derelict-farmhouse-in-kents-herne-bay-but-has-it-already-been-demolished-12834530