More Radio Breakfast with Tom, Lynsey & Jack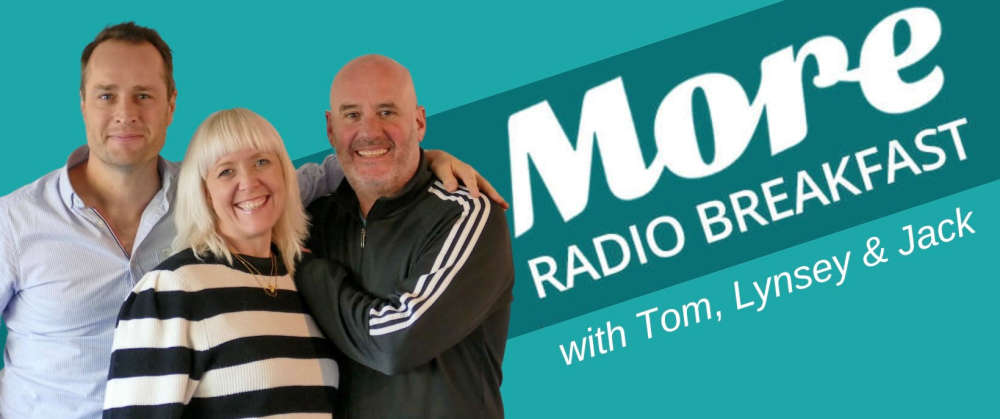 Join Tom, Lynsey & Jack on More Radio Breakfast each weekday morning from 6am with all the latest showbiz, travel and news updates for Sussex, plus the usual selection of bonkers stories, strange anecdotes, general nonsense, and Jack The Lad's unique outlook on life - all accompanied by an amazing selection of music to start your day!
There's your chance to win ONE THOUSAND POUNDS in cash to be won EVERY morning just after 8 on the Thousand Pound Minute. Don't miss the brilliant Headline Chorusline every Friday as Jack put his lyrical skills to the test by writing a song based upon one of the week's top new stories, and you can also play along with some of your favourite games such as Flip Reverse It and Celebrity Roundabout.
You can also go back in time each morning at 9 on The Rewind with some great musical memories. Get involved by calling the studio on 03333 446 226 or send a text to 60777 starting your message with the word MORE,
Your News
It's easy to get in touch with the More Radio News team.