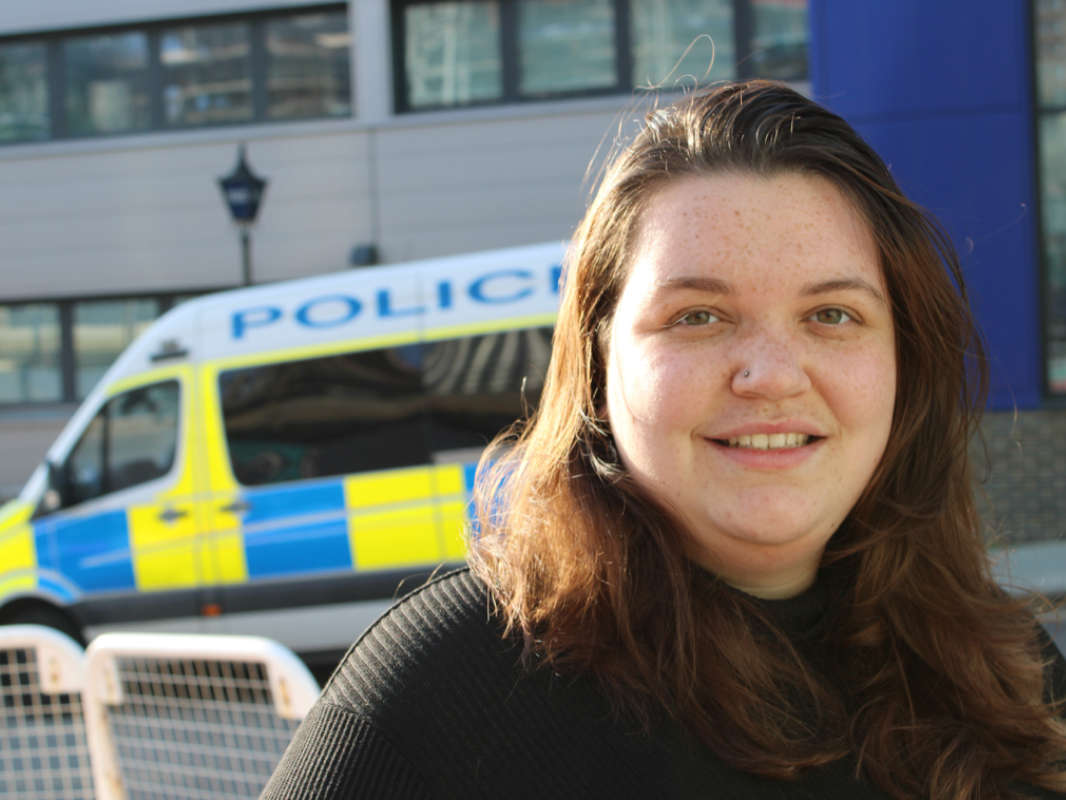 Kahina Bouhassane, Green Party Sussex Police and Crime Commissioner candidate
A politician has called for an end to the insults that women receive on social media when they enter the political spotlight.
Kahina Bouhassane received a deluge of abuse on social media when she stood as the Green Party's candidate for Sussex police and crime commissioner.
The 23-year-old deputy chair of Brighton and Hove Green Party decided to speak out about the comments as she wants to more women to take part in political life.
Ms Bouhassane said that women councillors in Brighton and Hove who used Twitter frequently were more likely to face a barrage of attacks on the social media platform.
She said:
"It's not just being a woman. It's also being younger that doesn't help. If you look at news comments sections, it's disgusting.
"There are people who seek you out online and message you to let you know how disgusting you are and how much that affects your ability to make policy. It is really disheartening."
She said that Facebook comments were the worst during her election campaign for the post of Sussex police and crime commissioner.
Ms Bouhassane said:
"We ran several Facebook ads for the police and crime commissioner election as part of the campaign.
"The responses we got on a few of them were particularly awful, with people commenting largely about my weight and saying that was an impediment to my ability to run for election.
"Quite a few other candidates did similar ads. I looked up their ads because I was curious to see if they were getting the same abuse I was getting online.
"The male ones didn't. It was the most notable thing for me. It really frustrated me as someone who campaigns on equalities to see that so blatantly.
"It's a cross-party issue. I'm a Green campaigner but you see it across platforms for all women in politics.
"When it came to my age, some people questioned the amount of life experience I have, which is quite short-sighted as I have plenty of experience, but it was not abusive, rude or unkind."
The age range of members of Brighton and Hove City Council extends from twenties to eighties – and more than half of the current councillors are women.
Ms Bouhassane said that a broader range of people serving their community would better reflect what people need.
She said:
"We need more women, young people and people from different ethnic minorities in politics.
"If we're making a decision that affects the general public, we need to be representative of the public.
"If it's all older men – nothing wrong with older men – then they may not understand what young people need from their government."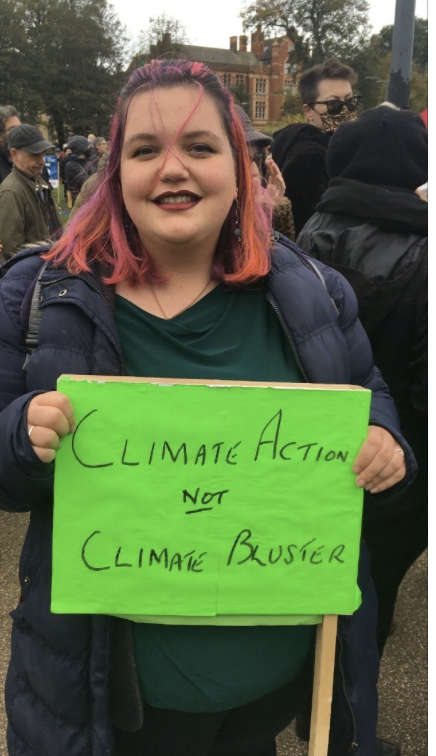 Kahina Bouhassane said she hated this picture when she first saw it but is now proud it shows her as a passionate campaigner
Ms Bouhassane also said that it had been heartening to receive support from strangers when commenters were "piling on".
She said:
"I've grown up in a world of magazines that have 'who wore it best' and things like that, pitting women against each other.
"To see women I've never met stand up for me and say 'whether you agree with her policies or not, it's not about what she looks like, it's really short-sighted' … it's really nice."
Ms Bouhassane highlighted the way that others judged women based on their appearance rather than their qualifications and abilities in a series of posts on her Twitter account.
On Twitter, she said:
"I'm not alone in receiving online abuse just because people on the internet feel it is ok to attack women for their bodies rather than their policies.
"I have seen many colleagues come under vile attack, even threatened with rape, just because they are women in politics."
The responses included businesswomen who said that the abuse had put them off entering politics.