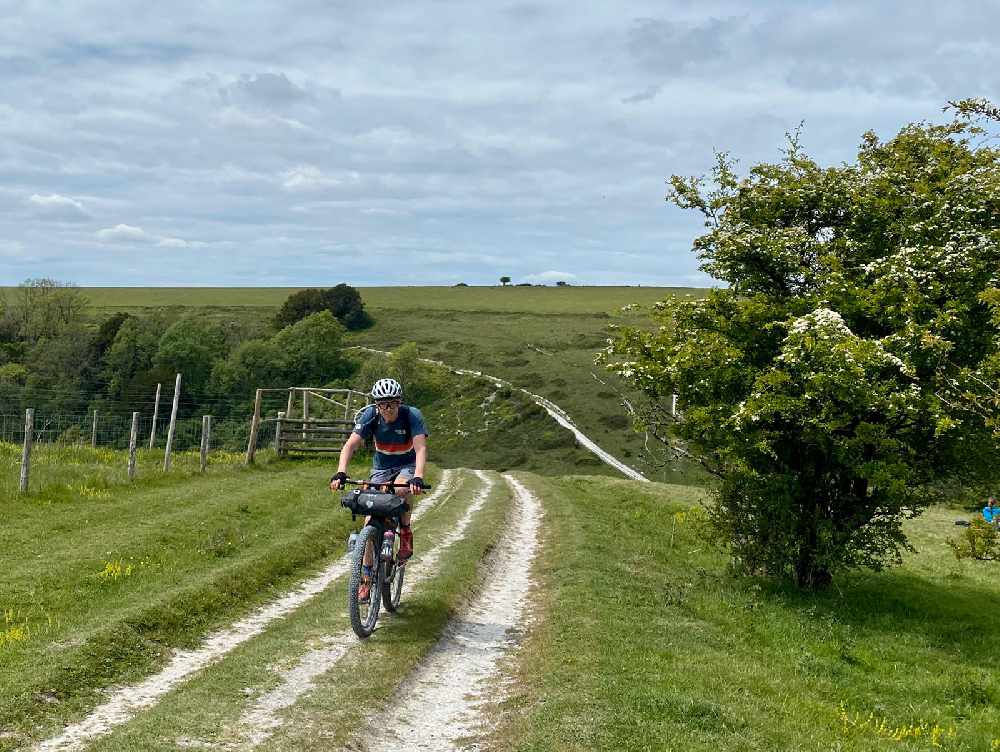 A man from Burgess Hill is completing an 'everesting' in East Sussex on Sunday (20).
Eoghan McHugh is set to jump on his bike early on Sunday and begin cycling up and down Firle Bostal, the road from Firle village up to the Beacon at the top of the South Downs, 'more times than is recommended'.
He explained to More Radio:
"So an everesting is an anology, it's the idea of climbing Mount Everest and it's a single day event.
"Mount Everest is 8,848 metres tall, so again riding Firle Beacon 66 times, it's a lot.
"The average everesting takes between twelve to fifteen hours for somebody to complete."
An event on Facebook invites the local community to take the opportunity to get outdoors (in groups of no more than six) and support his ride.
Families are encouraged to bring picnics to enjoy in the warm weather, and coffee trucks will be there on the day.
Eoghan said:
"We live in a great community, I know that because I've been cycling through it for a number of years.
"What I'd like is for people to come out and forget about the past couple of months, as well as remind themselves how strong the community is and how beautiful the local area is.
"I'm also looking to raise some money for Surfers Against Sewage."
Surfers Against Sewage (SAS) is an environmental charity campaigning to protect oceans, beaches and wildlife across the UK.
Their priority is fighting plastic pollution, and one of the ways they do this is by organising beach cleans across Sussex's coastline.
Eoghan has set a goal of raising £10,000 online and has had £100 donated by Lewes District Council's chairman, Adrian Ross.
Councillor Ross joined Eoghan for a ride earlier this month:
"Cycling up and down Firle Bostal once was enough of a challenge for me.
"I have no idea how anyone could even contemplate doing it that many times!
"I wish Eoghan the very best of luck for his challenge and in his fundraising for a very worthwhile charity."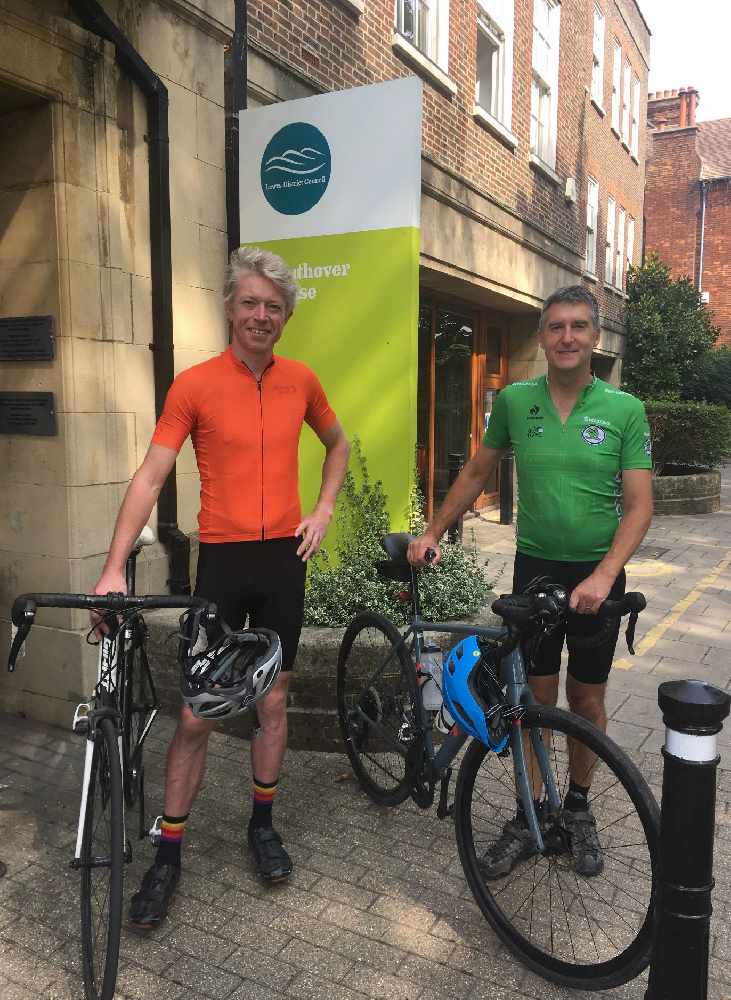 Eoghan McHugh (left) and Cllr Adrian Ross (right) outside Lewes District Council offices in Lewes. Image belongs to Lewes District Council.
Eoghan has been preparing for his ride over lockdown and has definitely put in the effort to make sure Sunday's ride is successful.
He explained:
"I've been getting out and riding on the Downs, I've been doing a lot of riding during lockdown.
"The key thing for this is endurance, I did South Downs Way double, I tried to do it a couple of times.
"The first effort was twenty and a half hours, second time I did it was 23 hours, that was on the trot.
"That's great for building up strength and endurance.
"The last couple of weeks I've been circling back focussing more on hill climbs.
"Apologies to anybody I've blocked up, I've just been siting on the Ditchling Beacon doing repeats."
You can donate to his JustGiving page here.