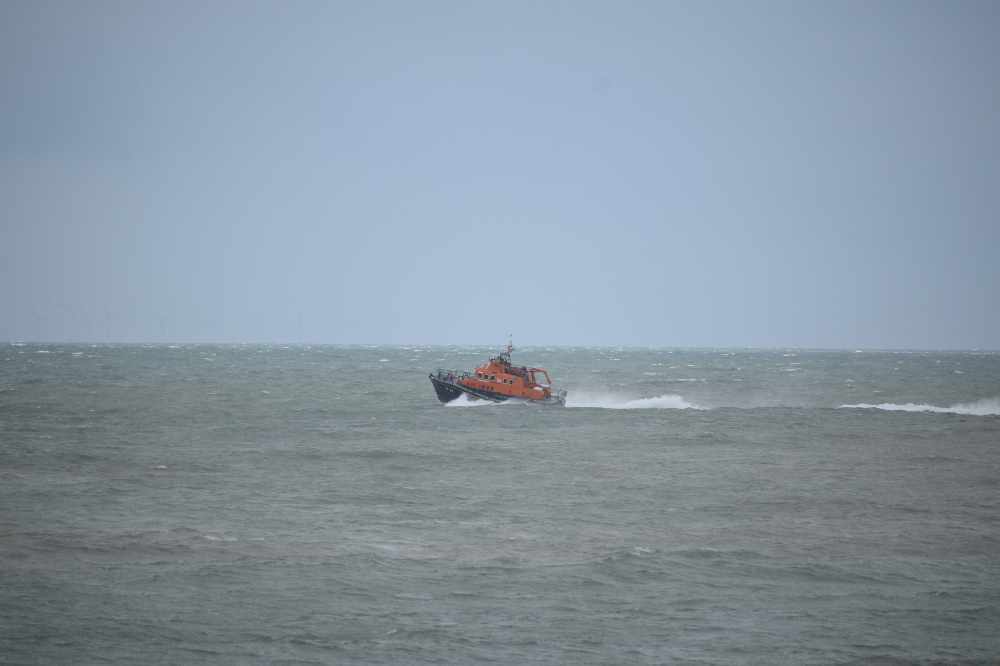 Newhaven RNLI's Severn Class Lifeboat heads to the search area. (Photo: Sam Carragher)
RNLI crews along with Coastguard helicopters are conducting a search off the coast of Seaford this morning (Saturday).
A distress call from an Emergency Position-Indicating Radio Beacon (EPIRB) registered to a fishing vessel located three miles out to sea was received by HM Coastguard at 6am.
HM Coastguard immediately sent the Coastguard rescue helicopter from Lydd and RNLI all-weather lifeboats from both Newhaven and Eastbourne. Birling Gap Coastguard Rescue Team has been sent to check for sightings from the shore.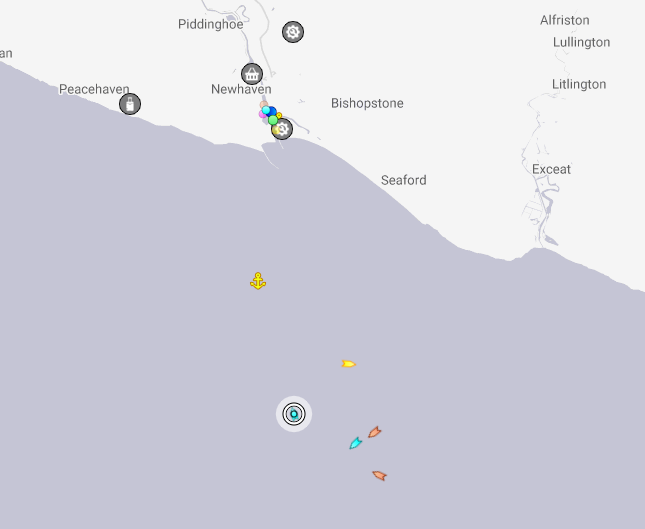 Several vessels, including RNLI Lifeboats and local fishing fleet vessels, along with Coastguard helicopters are present in the search area.
Another fishing vessel in the area responded to the Coastguard radio broadcasts and is helping with the search.
The Coastguard rescue helicopter based at Solent will also join the air search.
The fishing vessel is a 45 foot scalloping vessel with three people on board. The search is ongoing.