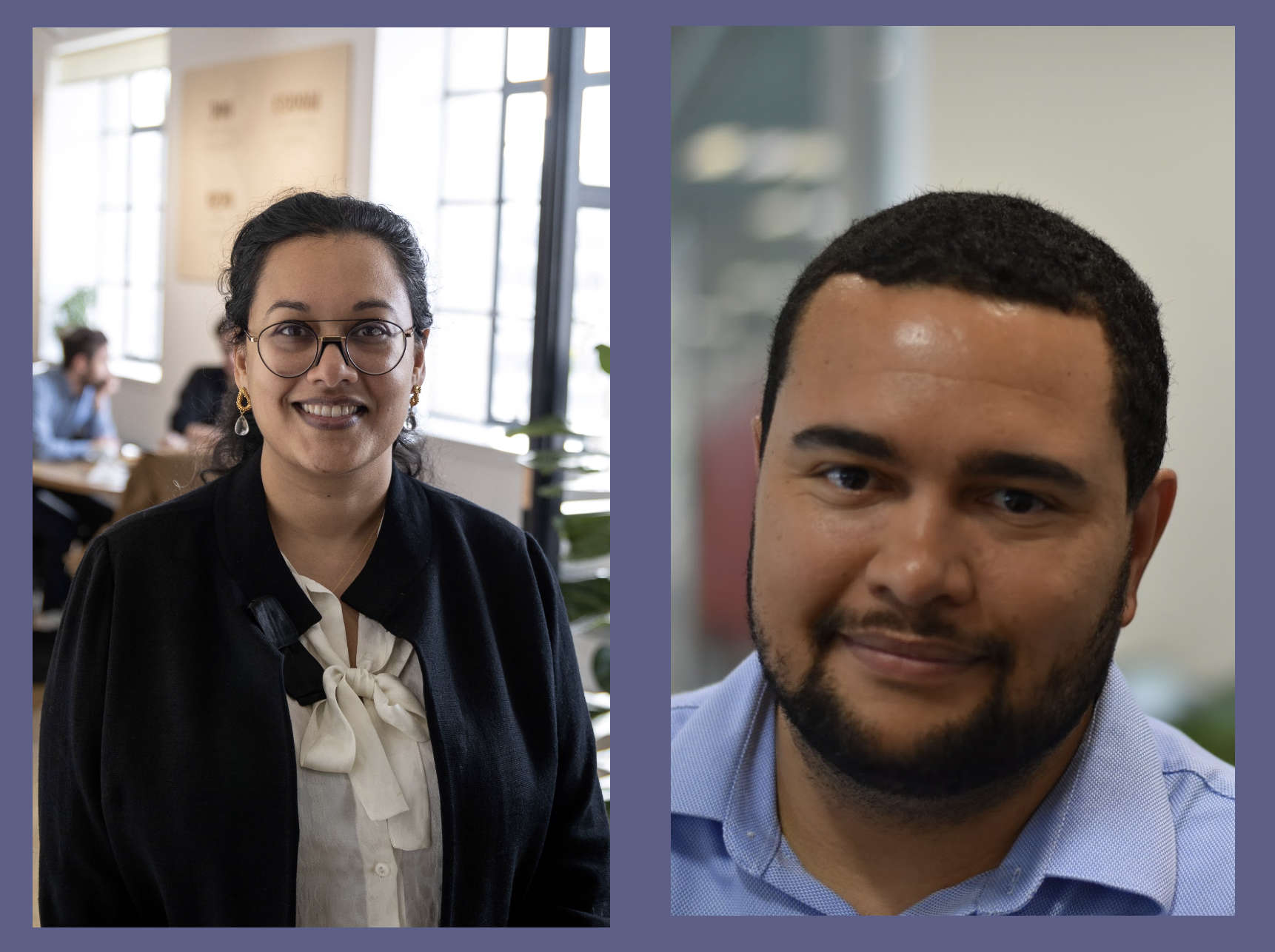 Amali de Alwis MBE and Philip Fumey
A showcase to celebrate all that the digital community in Eastbourne has to offer is taking place on September 22.
DigiFest, organised by Chalk Eastbourne, will showcase the town's digital talent and give visitors the opportunity to chat with digital professionals, make new connections, find work opportunities, and build partnerships.
Aimed at professionals, local businesses and students, organisers say there is something for everyone, regardless of your level of technical expertise.
There will be talks, workshops, and an exhibition, as well as the opportunity to network and share a drink with other attendees.
Workshops cover everything from sector studies, starting up and finding talent, to diversity in tech and how to make your digital business greener.
Chalk Eastbourne – a business-led initiative started in 2020 and run by custom software specialists Switchplane - also hope the event will kick-start a push to grow the total of digital jobs in Eastbourne to 10,000.
Speakers at the event include Amali de Alwis MBE, a serial entrepreneur and tech startup business leader.
She was more recently CEO at Subak, the world's first not-for-profit accelerator and data community that scales climate impact through data, policy, and public behaviour.
Prior to this, she was UK Managing Director of Microsoft for Startups, and CEO of multi award-winning social enterprise Code First: Girls.
Amali was named The Most Influential Woman in UK IT by Computer Weekly and awarded an MBE in 2019 for Services to Diversity and Training in the Tech Industry.
Her session will be a fireside chat, with Josh Babarinde OBE, on building tech into early-stage business.
Philip Fumey is Technology Strategist for the Professional Services Industry at Microsoft. He is a CTO and consulting lead for UK High Tech companies and is passionate about how inclusive tech can transform businesses to offer sustainable and profitable businesses.
His session will be Building Future Services – Digital Readiness from Cyber Security to AI.
Sarah Cronk, DigiFest event organiser, said:
"Eastbourne DigiFest is not just about celebrating the thriving digital sector in our town, but also about supporting its growth and contributing to the local economy.
"Our aim is to establish digital as a third sector after hospitality and tourism, and to create more employment opportunities and innovative businesses in the area.
"With a target of 10,000 digital jobs in Eastbourne, we believe that events like DigiFest can help to achieve this goal by bringing together businesses, professionals, and students to showcase the best of what our town has to offer."
Josh Babarinde OBE, the town's prospective parliamentary candidate for the Lib Dems, added:
"DigiFest will bring together local tech innovators to share best practice and forge new partnerships to pave the way for even more digital jobs in our town. Packed full of energy and ideas, DigiFest will well and truly prove that Eastbourne is on the up and at the forefront of the economy's growing digital sector."
The event takes place on Friday September 22 at Eastbourne's Welcome Building, BN21 4BP. Tickets are available for under £20 and include a sandwich lunch. To book, and for more information, see the website: https://www.eastbournedigifest.com/