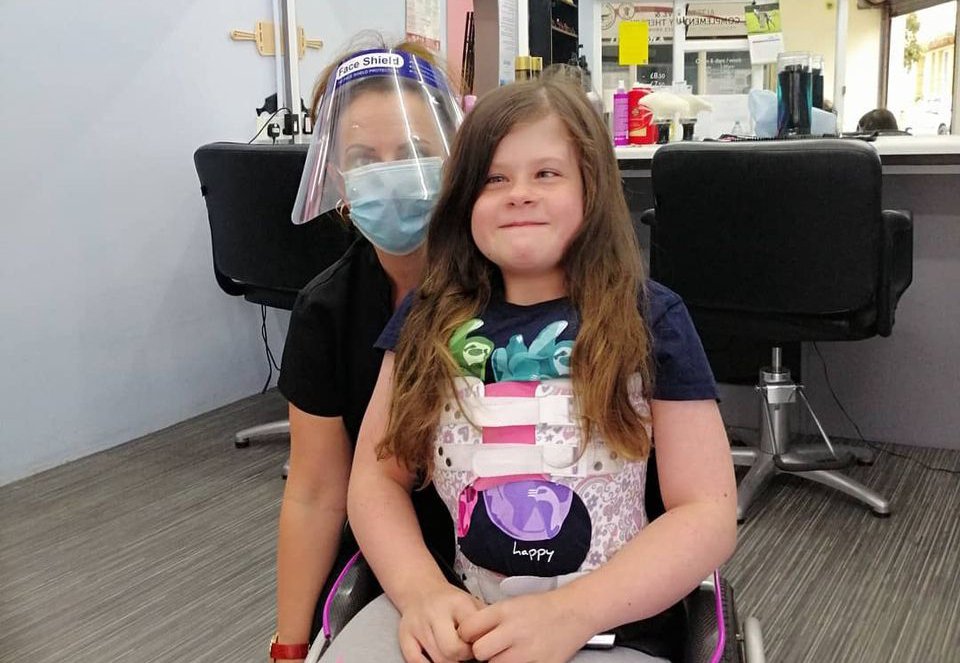 An eight-year-old girl from St Leonards is preparing to have her hair cut, in a bid to raise money for a much-needed specialised wheelchair, that will allow her to progress in her favourite sport.
Summer Finlay, who has Spina Bifida and is paralysed from the chest down.
She started taking part in Wheelchair BMX (WCMX) when she was just three-years-old after seeing videos online.
Over the years, with the support of her Dad and family, she has learnt several tricks, but is now at the point of needing to upgrade her standard wheelchair to one that's designed for the sport.
The family wish to purchase a custom-built WCMX chair - which would be sturdier, and help reduce extra stress on Summer's body - but it comes as the cost of £5000.
Got some nice lines at Crawley Skatepark today. Here's a short vid of one of my Fave lines from the day. Deffo coming back 😊 #summersstory #spinabifida #hydrocephalus #scoliosis #inspiration #inclusion #independence #wheelchair #wheelchairlife #hastings #bexhill #eastbourne #paralysed #paraplegic #WCMXuk #wcmx #wheellifestories #spinawarrior #bourneextreme #disability #thisgirlcan

Posted by Summer's Story on Monday, August 24, 2020
Summer decided that she would like to raise the money for the chair herself, whilst simultaneously helping others.
Her decision was to have approximately 10 inches of hair cut and to donate the hair to the Little Princess Trust which provides specially made wigs for children with conditions such as cancer and alopecia.
In the process, she hopes to raise money through donations to her GoFundMe page.
Speaking to More Radio, her father Shaun, said:
"Summer is very active and loves sports. Summer's favourite sport is WCMX (Wheelchair BMX). She spends most of her spare time at the skateparks.
"This extreme sport puts a lot of strain on her everyday wheelchair and she is looking to fund a specialist WCMX wheelchair from RMA Sports.
"The cost of this is approx: £5,000 and Summer is having her hair cut and donated to the little princess trust to help raise the funds needed."
Preparations for the day of the big cut are already taking place, with the family having already met with Sharon from Studio One Hairdressers in Hastings who will be cutting Summer's Hair - with the date set for the end of September.
Summer said:
"I'm really excited!
"I can't wait to have it cut, it's too annoying for me to put it up.
"I just want to help people."
If you'd like to help Summer raise the money for her new wheelchair, head to her GoFundMe page here.
You can check out Summer's YouTube channel here, and get updated on the hair cut and her progress here.