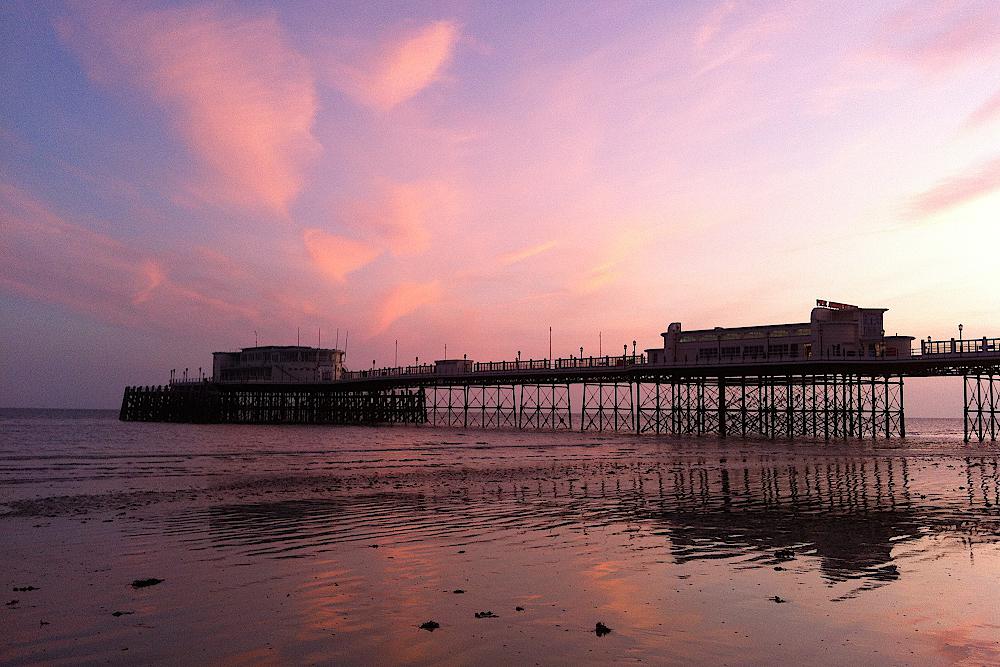 Worthing Pier at sunset (Photo: © Earl DeLaWarr / Creative Commons)
What if disaster struck Worthing Pier, with fire threatening the 159-year-old tourist attraction?
That's what West Sussex Fire and Rescue Service (WSFRS) crews will be practicing for tonight (June 10), in a training exercise that many people in the town are likely to see.
Leading staff at the service said this morning that no-one should be alarmed when a large number of emergency vehicles arrive near the Pier tonight, together with many firefighters and other crew members.
Fire crews from Worthing, Littlehampton, East Preston, Littlehampton and Storrington will be taking part in the simulated incident, in which they will be testing their response to a fire involving the pier.
The fire service will also be joined by colleagues from HM Coastguard and the Coastal Wardens from Adur & Worthing Councils.
The exercise is expected to get underway at 8pm and last for no longer than two hours.
Stephen Burns, Worthing Green Watch Manager, is due to oversee what WSFRS called a "drill".
He said:
"We are extremely grateful to Alex Hole at Perch on the Pier for allowing us the opportunity to put our training into practice during this drill this evening.
"This scenario will test our crews' response to a fire involving a complex structure and allow them to put their training into action."
You can follow progress of the incident this evening on WSFRS's twitter page here: https://twitter.com/WestSussexFire