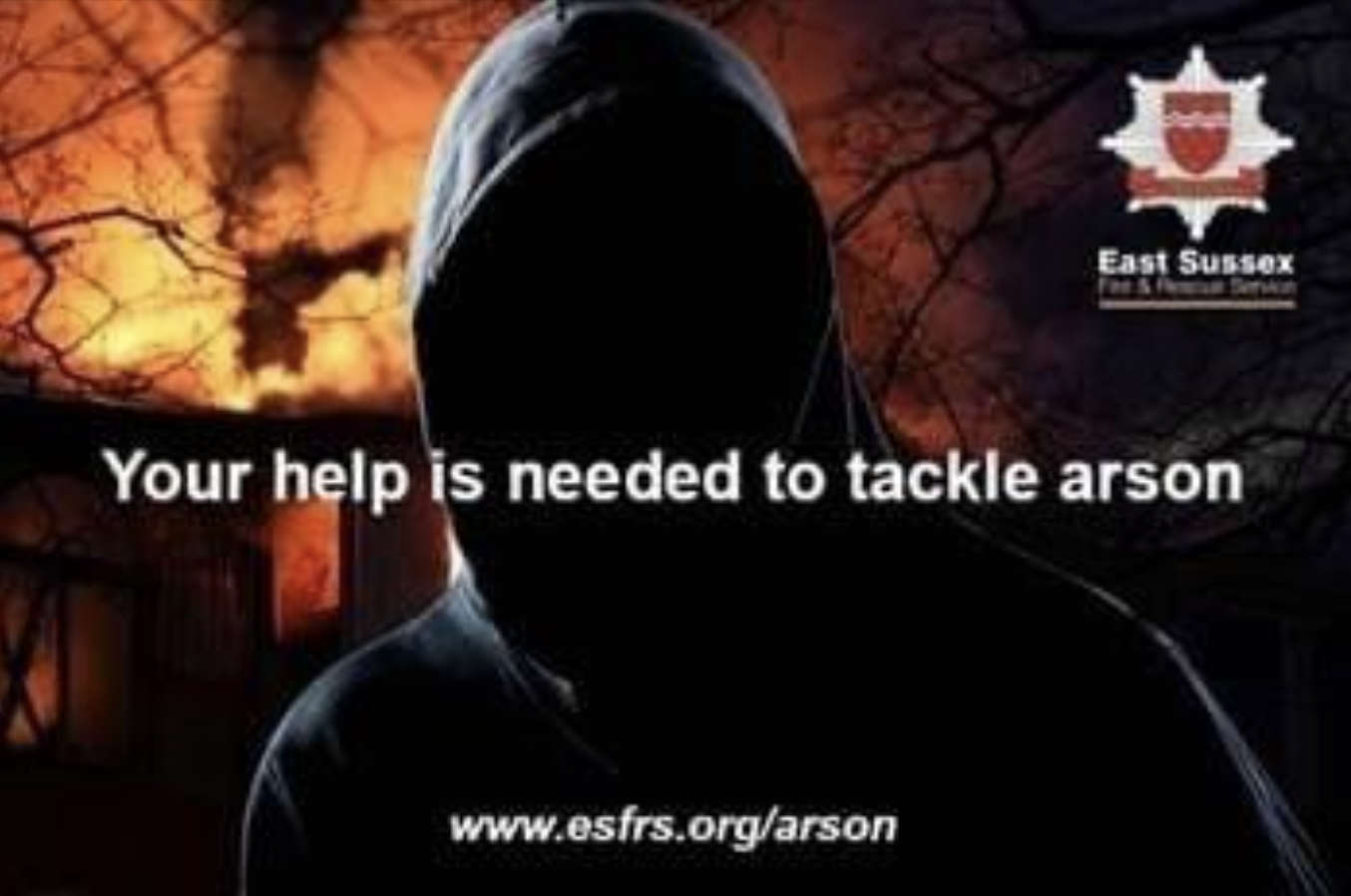 Following reports of five deliberate bin fires in recent days in The London Road area of Hastings, police are appealing to parents to warn children of the dangers of arson.
In an appeal on social media, they asked parents and carers to explain to youngsters under their care that 'arson and deliberate fires are a big problem for the Fire Service, the Police and the Ambulance Service, and endanger lives and divert valuable resources each year'.
They continued:
Not only is this a serious offence with life endangering consequences, it also has very detrimental effects on the local community, environment and our partner agencies including:
• Children being deprived of playing facilities
• Areas of natural beauty being damaged
• Emergency services putting their lives at risk
• As well as the cost of repair, which can be significant and is often paid for from public budgets
We ask that parents and carers speak with children in their care around the risk of fire setting, and the consequences it has not only on them but others and would encourage parents and carers to visit the East Sussex Fire and Rescue Service website for the latest advice and support.
In addition to raising awareness whilst out in your communities; Hastings Police will be completing regular patrols in highlighted areas, and will utilise all available powers in order to robustly protect life and prevent damage to local infrastructure and we will not hesitate in bringing offenders to justice.
Did you know? The maximum penalty for anyone found guilty of arson is imprisonment for life. This is because of the exceptional danger involved.
Victims may lose all their property, be made homeless, injured, or suffer a very painful death. Even if nobody is physically hurt, you may still have to cope with financial damage.
If you have any information about arson (deliberate fires) or any other linked crimes contact the Police, or you can report anonymously on 0800 555 111 or by visiting CrimeStoppers online.