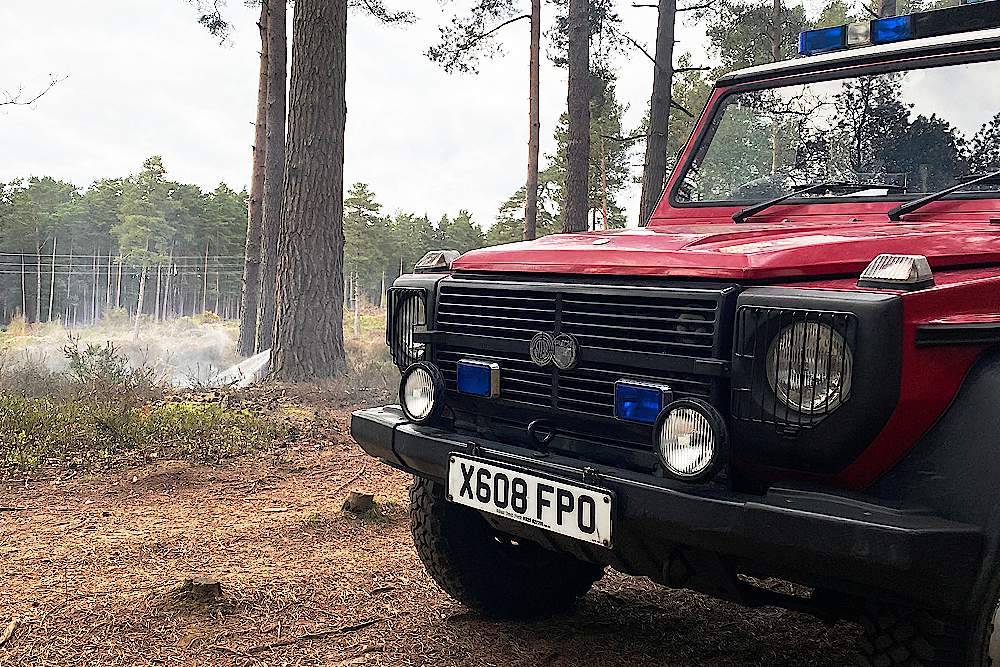 Midhurst's Landrover L4T (Photo: © Midhurst firefighters / West Sussex Fire & Rescue Service)
A blaze reported on Midhurst Common yesterday (April 7) has been successfully tackled by firefighters from the town.
Crew members said they were called to a campfire that been abandoned on open heathland at around 5-30 pm.
Firefighters used a Landrover L4T (pictured) to reach the fire, because of its capability as an off-road vehicle especially equipped for tackling blazes.
Officers said unattended fires outdoors, in dry conditions, could easily lead to "devastating consequences".
A spokesperson for the South Downs National Park, of which Midhurst Common forms a part, said:
"We know the weather is getting nicer and people are looking forward to spending time outside.
"But please don't light fires in open countryside - it's a massive risk for people and wildlife."