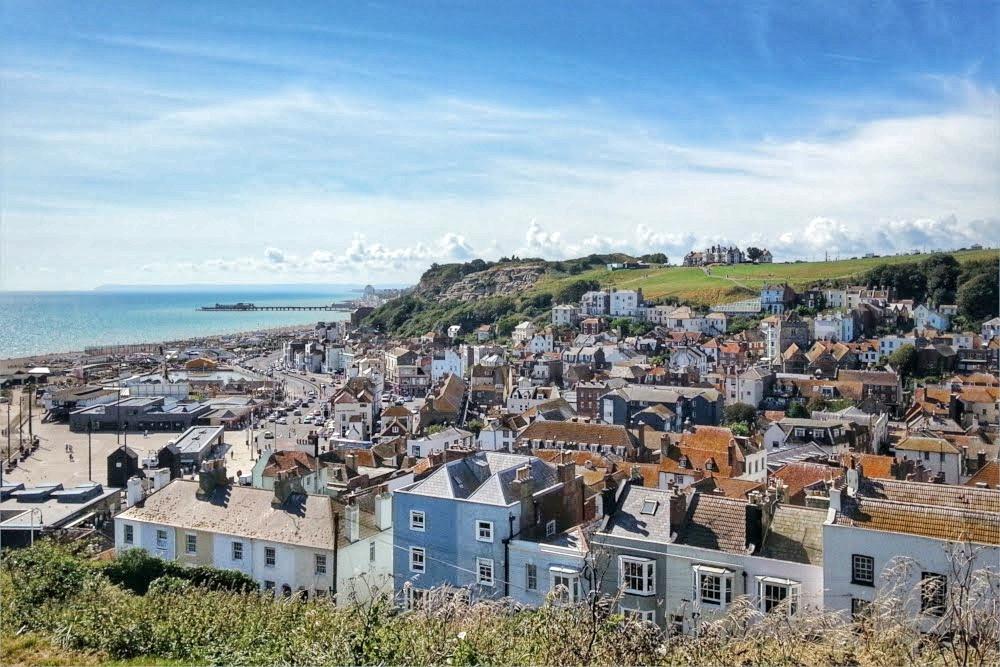 Hastings (photo: © John Warburton)
Local councils and voluntary organisations have begun a new way of working together to support people experiencing homelessness across a large part of East Sussex.
The groups beginning fresh co-operation are:
Hastings Borough Council
Rother District Council
Education Futures Trust
Fellowship of St Nicholas, and
Sussex Community Development Association
They have begun a scheme called the "Live, Work, Thrive Project".
According to one of them, Hastings Borough Council, the project works with people who are homeless or at risk of homelessness.
It is intended to support their participation in training or education, find employment, and help them to find a long-term home, as well as improve their physical and mental health.
The Live Work Thrive coaches will provide intensive support to participants, and are expected to work holistically with people to help them set and achieve goals to aid their progression out of homelessness.
Already, the authority said, the Live, Work, Thrive team have been supporting participants to find affordable and good quality private rented accommodation, but this is a challenge in an area which is increasingly popular with renters.
But staff pointed out that having stable accommodation is often the first step to finding employment.
As the announcement about co-operation was made, they appealed directly to property owners or agents, to find out more about their "landlord offer" or leasing scheme.
There was also a call-out to local employers to offer work or volunteering opportunities.
Cllr Andy Batsford, who's responsible for housing at Hastings Borough Council, said:
"The Live, Work, Thrive project has been up and running since October last year, and despite the challenges of the pandemic, is already achieving great outcomes, supporting people to access volunteering opportunities, start training courses and find employment locally.
"The team has recently been trained to deliver tenancy training to clients, giving them the knowledge and skills to maintain a happy tenancy in the private rented sector.
"A key part of the support the Live, Work, Thrive Coaches offer is helping their clients navigate existing statutory and voluntary services available, and making referrals where necessary.
"In this way the project is achieving the best outcomes for its service users, but also increasing the amount of collaboration between local agencies."
Cllr Terry Byrne, who does the same job on Rother District Council, added:
"We are delighted to be working with our partners on the Live, Work, Thrive Project.
"Despite the challenges of the pandemic, the project is already succeeding in providing education, volunteering and employment opportunities to some of the most vulnerable in our communities."
Live Work Thrive is partly funded by Connecting Hastings and Rother Together (CHART).
CHART is a Community Led Local Development (CLLD) Programme with access to European Social Funds (ESF) to support projects that bring a fresh approach to tackling deep-rooted problems.
It is receiving £235,000 of funding from the European Social Fund (ESF) as part of the 2014-2020 European Structural and Investment Funds Growth Programme in England.