Santa Singalong
Every weekday morning throughout December join Tom, Lou & Jack as they countdown to Christmas in Sussex with the Santa Singalong!
Our breakfast trio's catchy Christmas tune is back, and it's guaranteed to get you feeling festive! Make sure you're listening at 7.30am or 8.30am (or both if you reeeeeally love Christmas!) from the 1st of December!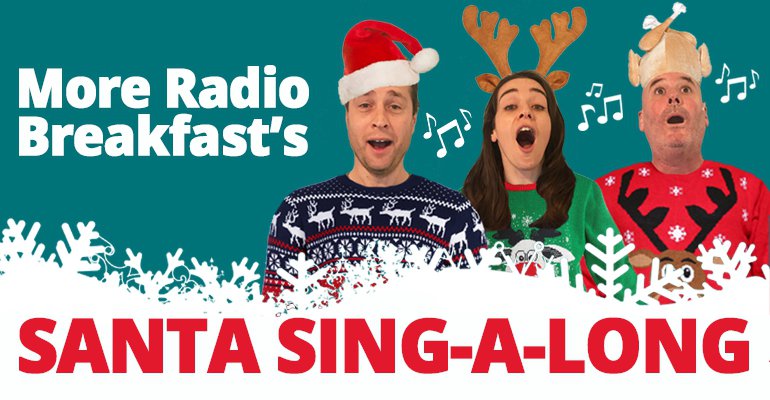 Get ready to join in... here's the lyrics!
... days to go, until he flies through the snow
With a sack full of toys
For the girls and the boys
... days to go, before we hear ho ho ho!
Presents under the tree
wrapped for you and for me
Santa! ... days to go
Santa! ... days to go
Santa! ... days to go
Ho ho ho!
And we want to say a HUGE thank you to Sophie, our amazing professional singer for providing the Christmas carol vocals!
Would YOUR child like to help Tom, Lou & Jack out with their Christmas countdown?
Fill in the form below and they might be in touch!
Your News
It's easy to get in touch with the More Radio News team.