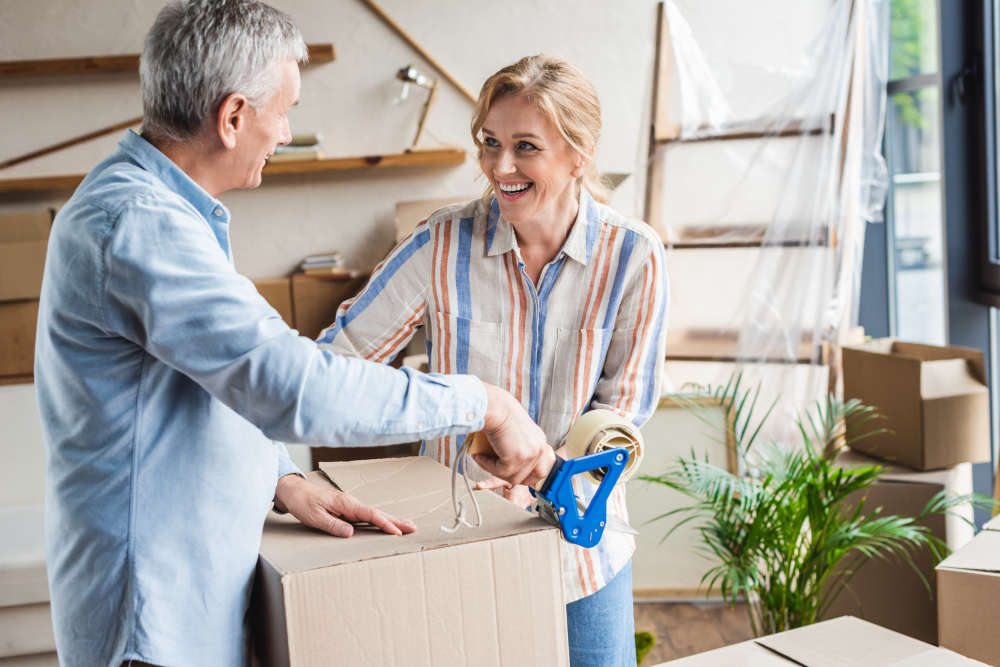 Downsizing can be an overwhelming and emotional experience for many people, but it can also be a positive and liberating one if it's planned properly. Whether you're downsizing to save money, simplify your life or prepare for retirement, there are several benefits to downsizing that can help you live a happier and more fulfilling life.
Here, we'll explore the benefits of downsizing and provide tips on how to downsize successfully without regrets.
The benefits of downsizing
While there's certainly no obligation to downsize your home when you retire or when your kids leave home, there are numerous advantages to the process. With a smaller home, there's less chance of clutter building up and disorganisation, which helps you lead a stress-free, more organised lifestyle. A smaller house, bungalow or flat can mean less maintenance and upkeep. You don't need to spend as much time cleaning or gardening, which leaves you with more time to focus on the things that matter most to you, from spending time with friends and family to hobbies or travel.
Downsizing can also help you lead a more sustainable life, since a smaller home requires less energy to heat and cool. This not only lowers the carbon footprint of the property, which is great from a sustainability standpoint, but also reduces your energy bills. Another reason why people choose to downsize is to release some of the money tied up in a property to fund retirement goals. Downsizing can enable you to retire earlier and generate more income from your investments, which you can put towards helping out your family or funding your dream lifestyle.
Question your motives
Before you move to a smaller property, it's a good idea to understand the motivation behind your move. Are you downsizing because your children have left home, to free up money from the profits you've made on your current home, or are you looking to travel more which means you no longer need a large property? Often, we like the idea of a smaller property, but it doesn't necessarily align with our values and lifestyle. But compact living comes in various different forms, and understanding what you want from this move can help you find the perfect home for your needs. It can also help to think about what you'd change, if anything, about your existing property, so you know what to look for and what to avoid in the next one.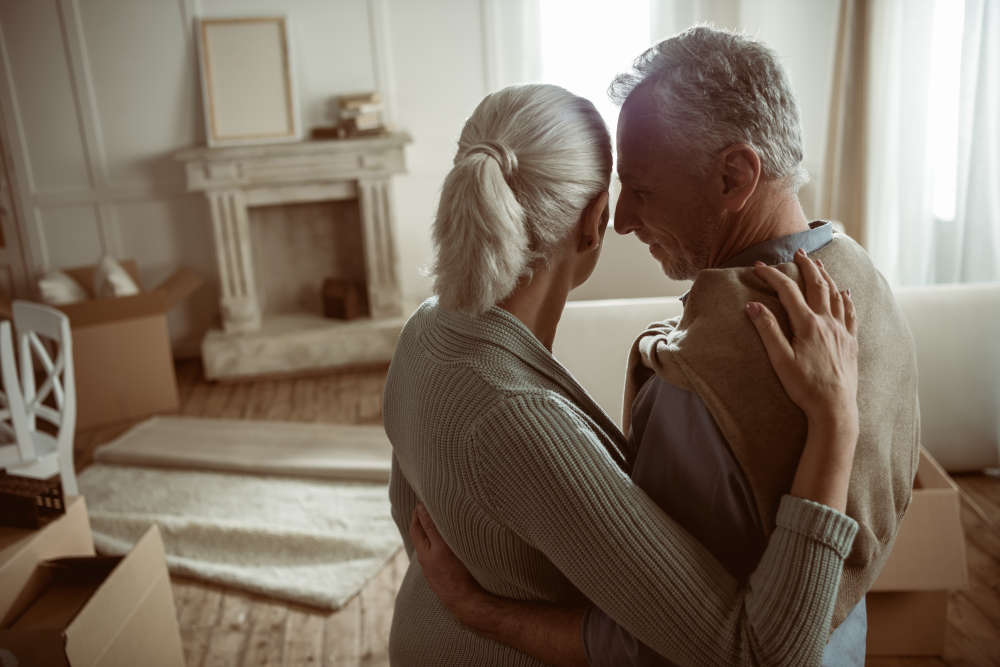 Consider the market
It's important to consider the property market when you're moving, because if you're selling your home, you'll want to make sure that you're doing so at the right time, while also ensuring you can make a profit on the home you're buying. Make sure you research the local property market to determine the best time to sell and what buyers are looking for. It is worthwhile working with an estate agent who can provide guidance on pricing and marketing your home. When it comes to buying a smaller property, it's a good idea to think about how you can make a profit on it in the future, whether that's through full renovations or clever upgrades.
Evaluate your lifestyle
Downsizing might involve a lifestyle change, so it's worth evaluating what you want your life to look like. Sussex is renowned for being a calm, friendly and welcoming place, and it's a great area for feeling like you're part of the community. Consider neighbourhoods where you can make friends and get involved with activities, whether that's starting a new hobby or joining group projects. It can also help you decide on the right property for your needs too. For example, if you want a slower pace of life filled with gardening and entertaining friends, a property with a garden will be the best fit.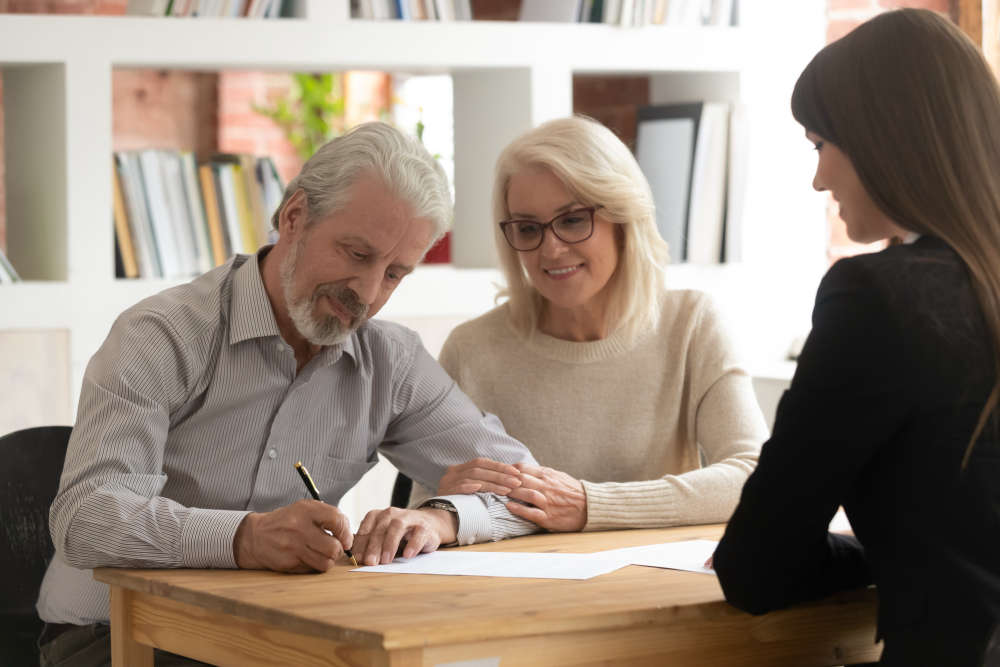 Differentiate between needs and wants
When downsizing, it's important to differentiate between your needs and wants, which means taking a hard look at your possessions and deciding which items are truly essential for your daily life and which ones are simply nice to have. For example, do you really need a large dining room table if you rarely entertain guests? Do you need a spare bedroom if you only have visitors a few times a year? By prioritising your needs over your wants, you can ensure that you only bring the most essential items with you to your new home.
Map out the space
It's worth mapping out your new space and measuring your furniture before you move. This will help you determine which pieces of furniture will actually fit in your new home and which ones you'll need to get rid of. By doing this before you move, you can avoid the hassle and cost of moving furniture that won't fit in your new space. Planning out your new home will alleviate some of the worry you might have about moving and get you excited about the possibilities that come with your new property.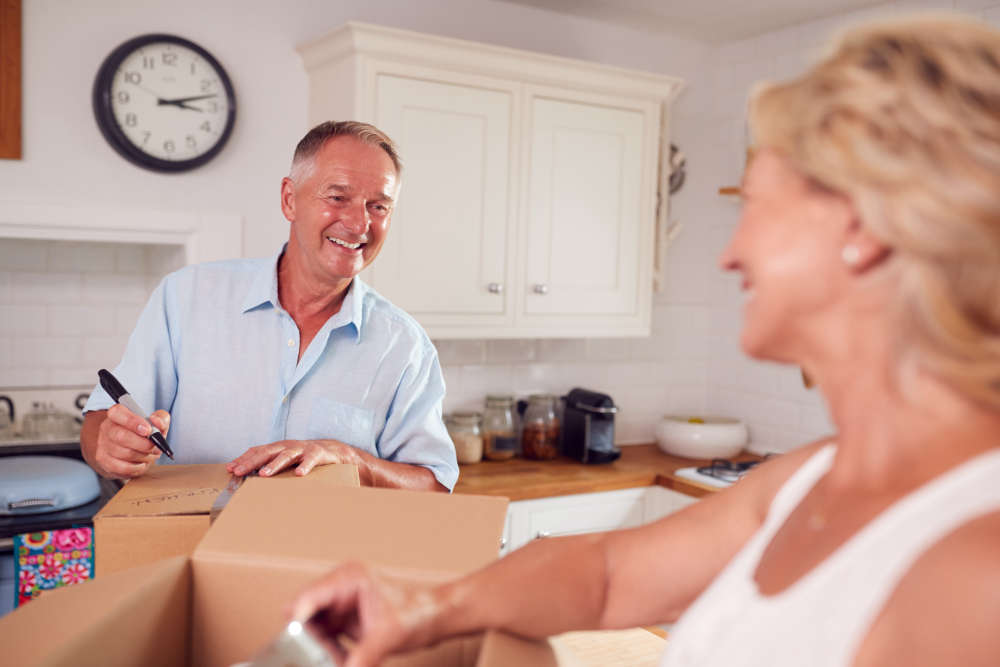 Look ahead to growing old
Many people downsize when they reach retirement or when their children move out, which means you're downsizing later in life. So, it can be helpful to consider whether you want this to be a property where you'll stay for the foreseeable future or if you're likely to move again later on. If it's a permanent move, you might want to think about the features of the property that will enable ageing in place, such as single-level floor plans or a home in a walkable neighbourhood with plenty of transport connections.
Downsizing can be a big step for many people, but it's the perfect way to simplify your life and save money at the same time, if it's done thoughtfully and with plenty of research. No matter the stage of life you're in, downsizing can enable you to enjoy a calmer, stress-free lifestyle and it makes moving more affordable since you can save money on a smaller place. Once you adapt to a smaller property, you'll love the easier flow of your home, the lack of clutter and the functionality of the layout.